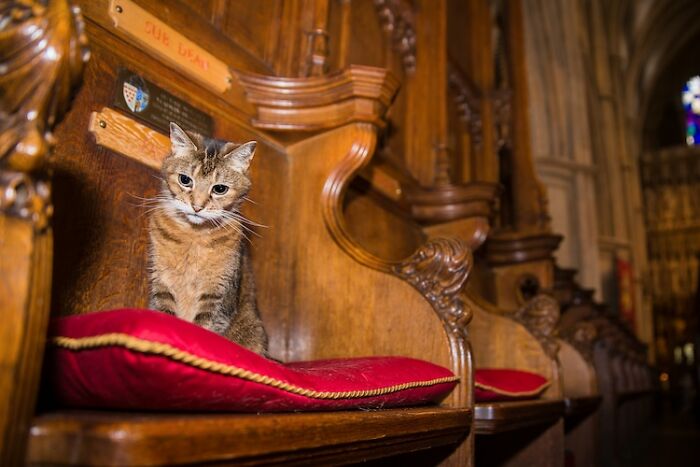 One winter in 2008 a stray cat found its way to the Southwark Cathedral, located on the west bank of the River Thames in London, and never left.
"Doorkins Magnificat" quickly made herself at home in a little corner of the church, occupying the hearts of clergy and visitors alike.
She was named after the door from which she entered the cathedral for the first time 12 years ago.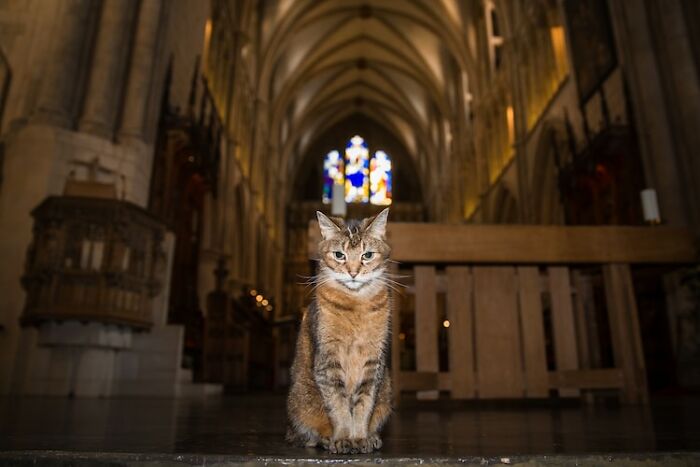 The church-going cat passed away at the end of this September. The cathedral she called home announced the inauguration of a memorial service in her honor.
Doorkins had gained great popularity in London, with fans having launched their own pages about her on social media.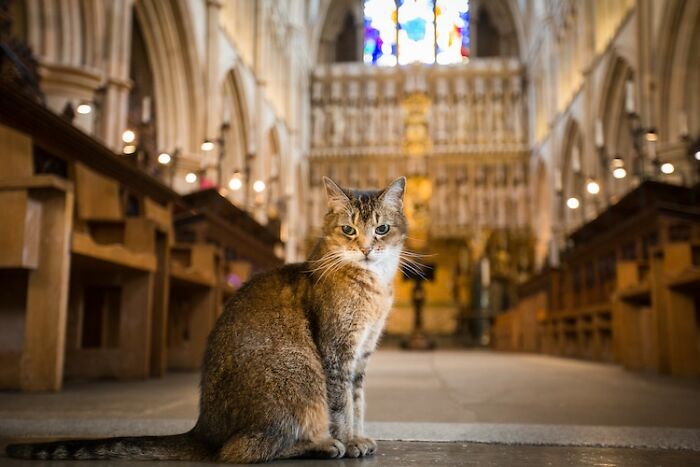 The cathedral even sold souvenir products bearing her pictures, with its revenues going towards charity.
In August 2017, the cathedral's website uploaded a booklet containing commemorative postcards with pictures of Doorkins, and documented her special moments with the place's visitors.
And several students in the summer of 2018 made a sculpture of Doorkins to be placed within the cathedral itself – the first modification to the cathedral in 200 years.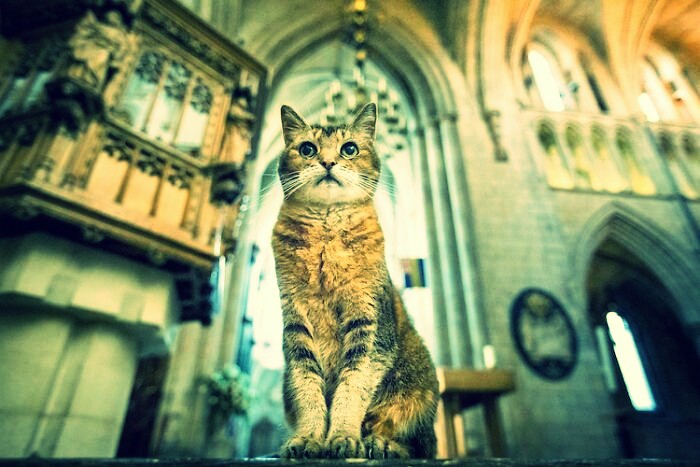 News of the beloved cat's death was met with sadness, and a virtual memorial service was hosted on the cathedral's official social media pages.
Edited translation from Al-Masry Al-Youm