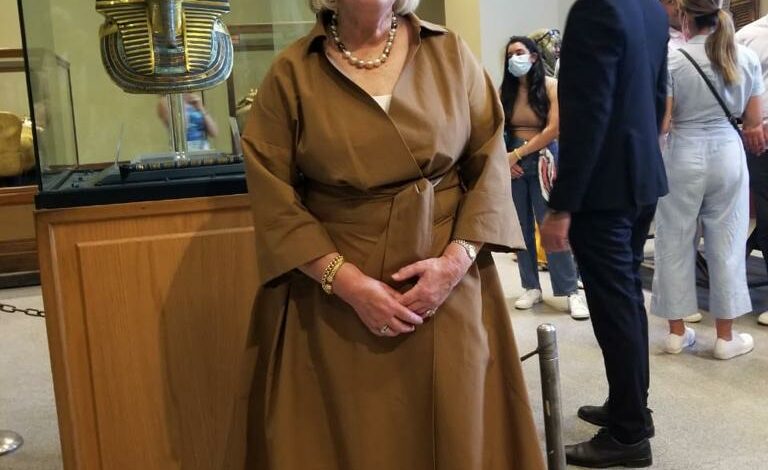 The Egyptian Museum in Tahrir on Sunday received Minister of Immigration of the Netherlands, Ankie Broekers-Knol  at the start of her official visit to Egypt, accompanied by the Ambassador of the Netherlands in Cairo Han-Maurits Schaapveld.
They were received by Sabah Abdel Razek, Director General of the Egyptian Museum in Tahrir, who took them on a tour of the museum's various halls.
Knol expressed her admiration for the archaeological treasures displayed by the museum, especially those of the young King Tutankhamun, and was eager to take pictures in the museum.
The first national museum in the Middle East, the Egyptian Museum in Tahrir includes the largest and most important archaeological treasures of ancient Egyptian civilization.
It is a unique landmark that plays an important role in educating and disseminating archaeological awareness for Egypt.
The museum's archive also contains rare documents and books on Egyptology.
The Greco-Roman-style museum was designed and built by French architect Marcel Dornon, who won an international competition for design rights.
The foundation of the museum was laid in 1897, and it was inaugurated on November 15, 1902 during the reign of Khedive Abbas Hilmi II.