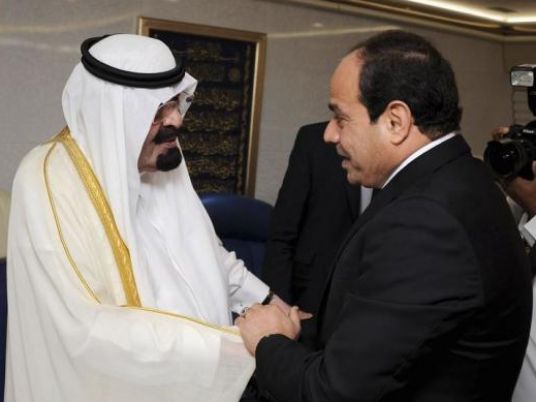 EFG-Hermes expected lower oil prices as clearly positive news for oil-importing MENA. Egypt, Morocco, Jordan and Lebanon are likely to enjoy the biggest gains, Egypt's largest investment bank said in report on Wednesday.
"Egypt will benefit, as it recently has become a net energy importer, though it has been increasingly exporting crude oil in recent years to cover for shortfalls in natural gas exports," said EFG Hermes's Economist Dima Jardaneh.
World crude oil prices have declined by over 20 percent since June 2014 the Energy Collective said in report.
The world's most important thinkers on energy and climate added that while this level of price volatility is not without historic precedent, prices are projected to possibly decline to much lower levels by year's end, the Energy Collective said in report.
"Gains are most likely to be felt on the trade balance, including for Egypt, which remains a net importer of energy," Dima added.
Egypt has already embarked on aggressive fuel subsidy reform, cutting nearly a fifth of total fuel subsidy bill.
On the downside for Egypt, one may argue that lower oil prices could impact the level of in-kind assistance and financial support that Egypt is expected to receive from GCC donor states, namely Saudi Arabia, Kuwait and the UAE, Dima explained.
She continued: "In spite of the lower oil prices, we expect the GCC donor states to continue to provide support to help bridge Egypt's funding gap as needed for the remainder of this year and for 2015."
During the fiscal year of 2013/14, Egypt recorded US$11.9 billion in grants received from Arab countries, of which $1 billion was from the United Arab Emirates, $2 billion from the Kingdom of Saudi Arabia and $7.6 billion in‐kind grants from Gulf countries in the form of petroleum shipments, compared to US$0.8 billion last year.
"At the same time, we expect the GCC states to play a catalytic role to broaden support for Egypt to include multilateral institutions and other donor states" she added
Dima pointed out that "in the case lower oil prices last beyond 2015, we expect that this may impact the readiness of GCC donor states to provide financial support to Egypt over the longer term."
EFG expects lower oil prices to prevail this year with the oil price averaging $85 per barrel in 4Q2014, and $101.5 for the year as a whole.
"Some guidance—including through OPEC production cuts next year – is likely to provide modest support, lifting the average oil price to $90 in 2015," EFG explained.