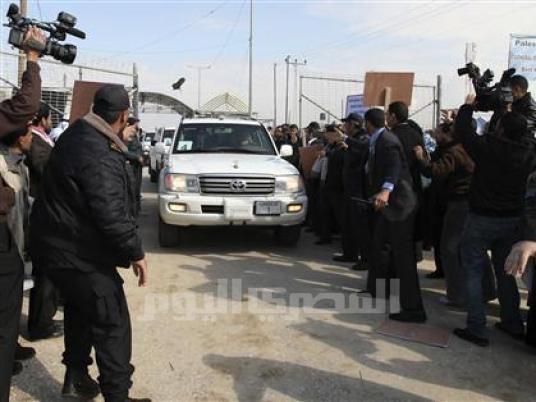 Egypt and Russia object to military intervention in Syria, Foreign Minister Kamel Amr said at a press conference in Moscow on Friday.
"We believe change will come to Syria, undoubtedly. There should be controlled change that preserves unity in Syria and the multiple sects of the Syrian people," Amr said, speaking alongside his Russian counterpart Sergei Lavrov.
The Syrian opposition and revolution coalition is currently based in Cairo. Amr added that Egypt is in contact with the group to draw plans for change and democratic reform.
Egypt's stance has been clear since the crisis erupted two years ago, the minister said, and though Egypt is against military intervention, it believes the current Syrian leadership will have no place in Syria due to the continuous killing taking place there.
Lavrov said that Syrians have expressed that they are ready for dialogue, and that a real evaluation of the situation in Syria could force the opposition to start a discussion.
Edited translation from MENA