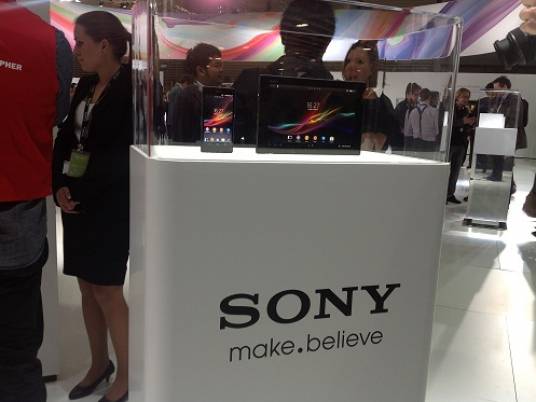 At this year's Mobile World Congress, 17 companies from Egypt were present, with a focus on branding the country as the technological hub for the Middle East and North Africa region.
Yasser Elkady, CEO of the Egyptian Information Technology Industry Development Agency, says, "This is a very important event to position Egypt as a destination for technology, and to attract foreign direct investment."
The companies present included Raya Contact Center, which is a player in the country's growing outsourcing and offshoring sector.
Also present was Giza Systems, which provides industry-specific technology solutions for the telecom, utilities, oil and gas industries, and manufacturing sectors. Tawasol IT, set up in 2007, is a mobile app developer with operations across the Middle East.
Born out of startup incubator Flat6Labs is F16Apps, which develops "socially productive" mobile applications, it was also at the Egypt booth.
"We're talking here about mobile applications mainly, and how we can bring more Egyptian companies from the private sector to start introducing their solutions to mobile operators worldwide," Elkady tells Egypt Independent.
With products, applications and software that are marketable worldwide, he adds, "This is a great venue for these companies to start exploring opportunities."
The ICT sector is one of the main pillars of economic growth in Egypt, he says, contributing almost 3 percent to total economic growth.
Prior to the 25 January uprising, the sector was seeing double-digit growth of about 15–16 percent. This year, Elkady says, "we are talking about 9–10 percent, which is still good."
Egyptian companies at the Mobile World Congress mainly provide mobile software applications, some of whose customers include mobile operator Telefonica as well as other clients in Europe and in the US, not just in Egypt.
The second major area they operate in is outsourcing and offshoring. The mobile congress, Elkady says, "is a good venue for ITO [information technology outsourcing] and BPO [business process outsourcing] to start contacting the multinationals to attract them to deliver their services out of Egypt, because our talent pool is huge, multilingual and we are the most connected country in the region, so we have a competitive edge."
The Egyptian Information Technology Industry Development Agency's role is what he describes as a balance between creating the talent pool and attracting foreign direct investment into the sector.
"Focusing on Egypt as an offshoring and outsourcing destination, security is an issue that we always talk about," he says. "Even over the past two years, most [multinational corporations] have seen that the government is very supportive to [foreign direct investment] and to business continuity, even during very critical times — apart from the Internet cutoff, which, we are over-communicating to people, will never happen again."
This piece was originally published in Egypt Independent's weekly print edition.