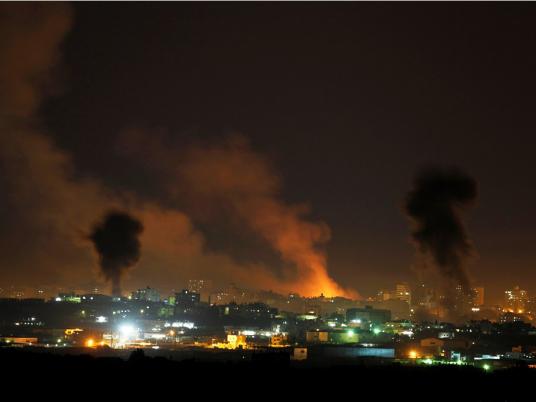 Foreign Minister Mohamed Kamel Amr slammed Wednesday's airstrike on Syria by the Israeli military, saying "such an assault on Arab land is entirely rejected and represents a flagrant violation of the United Nations Charter and international law."
In a statement to the state-run news agency MENA on Thursday, Amr called on the international community to hold Israel accountable for attacks on Arab land, describing the airstrike as a danger to regional security and Middle Eastern sovereignty.
The Associated Press had reported on Wednesday that Israel launched an airstrike inside Syria. The US claimed the target was a truck convoy believed to be carrying anti-aircraft weapons bound for Hezbollah forces stationed in Lebanon.
The Syrian military denied the existence of any such weapons shipment, AP reported. Syria claimed a scientific research facility outside Damascus was hit by the Israeli warplanes. The target was in Jamraya, just northwest of Damascus and about 15 km from the Lebanese border.
Amr also denounced an earlier report of Israeli aggression in October 2012, when the country targeted an arms factory in Sudan, said MENA.