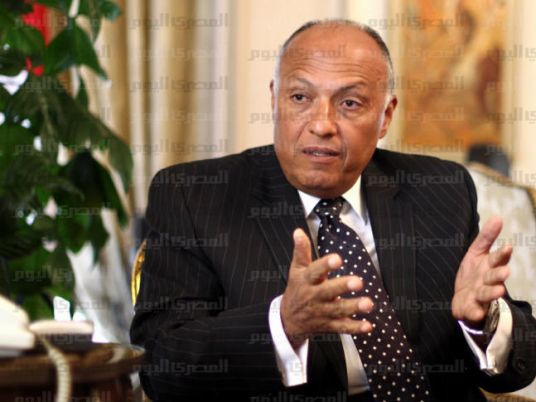 Egypt has rejected criticism about Russia's airstrikes on the Islamic State in Syria, saying it trusts Moscow's anti-terrorism strategy.
"We have confidence in Russia's ability to distinguish between terrorist organizations and other targets," Egypt's Foreign Minister Sameh Shokri told DPA in Berlin, where he was to spend fours days visiting the country, starting late Monday.
"That distinction is not exclusive to the international anti-terrorism alliance to which the United States, and also Egypt, belong," the minister said as Moscow faces mounting accusations that its airstrikes, purportedly launched against the militant group, targets forces opposed to its close ally, Syrian President Bashar al-Assad.
Egypt has boosted defense and economic cooperation with Russia since the ouster of former president Mohamed Morsi. Its policies since then have reflected a deviation from Morsi's anti-Assad policies towards a more neutral approach that does not conflict with Russia's pro-Assad stance.
Edited translation from MENA