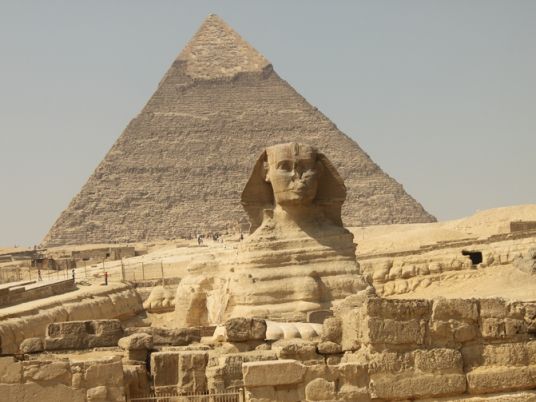 The Secretary-General of the Supreme Council of Antiquities in Egypt, Mostafa Waziri, denied reports that a new "sphinx" was uncovered in the Pyramids Plateau.
During a phone-in interview with "al-Kahera wal Nas" (Cairo and People) channel, Waziri said that "There is no new Sphinx, the discovery is a rock in the area of Pyramids Plateau."
Waziri added that archaeological discoveries have a certain system for their announcement, while the rock in question is not a new discovery.
There are a large number of archaeological rocks in Egypt, including entire areas such as the Pyramids Plateau and the Mokattam Rock. Badr al-Din al-Gamali Mosque was built on a huge rock, Waziri said.
It remains unclear the discovery in question is a rock or a statue, because excavations are being completed around it and its features have not yet been discovered.