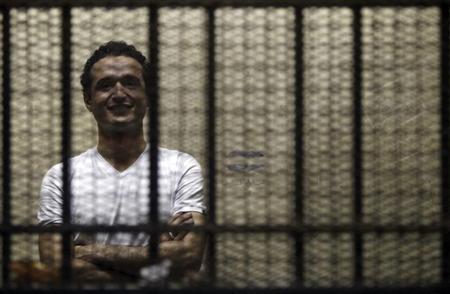 Egypt's lawyers union has criticized an Egyptian judge for "disparaging" and "terrorizing" the defense team of a prominent activist on trial over a 2011 protest.
Judge Mohammed Shehata gained international notoriety for sentencing three Al-Jazeera English journalists to prison. Now he's been criticized by Egypt's lawyers union in a statement Saturday over the case of activist Ahmed Douma.
In Douma's trial, Shehata referred five of the six lawyers defending Douma to prosecutors for investigation, which is unprecedented in Egypt. Shehata accused them on various occasions of disrespecting him.
Douma's entire defense team has withdrawn from the case in protest. The union backed their decision, telling members to boycott Shehata's court.
Lawyer Osama al-Mahdi said the statement is an outcry to the judiciary about violations of the rules of free trials.