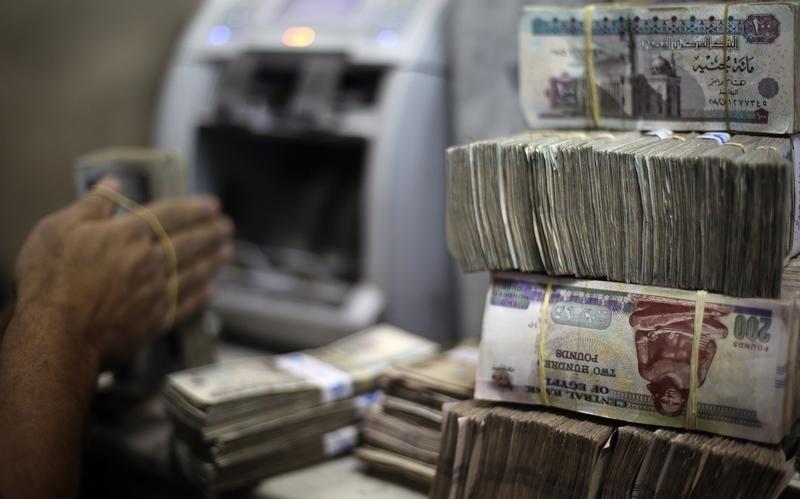 Egypt is considering issuing bonds in currencies other than the euro and the US dollar after launching a roadshow in Asia, Finance Minister Mohamed Maait told Reuters on Saturday, as the government steps up efforts to improve its debt structure.
The minister met investors in Seoul last week and plans to continue the marketing trip to Singapore, Japan and Malaysia among other countries, Maait said in an interview on the sidelines of the International Monetary Fund and World Bank annual meetings in the resort island of Bali.
Egypt raised 2 billion euro in bonds in April, its first issue in the single currency, and is planning to sell more euro-denominated debt next year.
Maait said response from the non-deal roadshow in South Korea was "very positive" and the government had been "advised to try to issue in Asia".
"We are thinking about issuing in other currencies," Maait said. "No decision has been made yet, but all options are open and we are considering it and we will make a decision in the near future."
The plan comes amid efforts to rearrange Egypt's debt structure as it faces a tough foreign repayments schedule over the next two years, as well as a rising oil import bill.
At the same time, foreign holdings of its government debt have fallen due to outflows amid emerging market turbulence.
In July, the government said foreign holdings of Egyptian treasuries had fallen to $17.5 billion at the end of June from $23.1 billion three months earlier.
The government, which has borrowed heavily from abroad since it drew up an economic reform programme with the IMF in 2016, is planning to expand its investor base, lengthen maturity of its debt from short term, and seek cheaper borrowing, Maait said.
Emerging markets have seen bond yields jump in recent months as outflows spiked due to escalating trade tension between the United States and China, and expectation for further hikes in U.S. interest rates as the American economy picks up speed.
In its 2018/19 budget, Egypt is targeting average interest rates for government debt of 14.7 percent, down from 18.5 percent in fiscal year ending June 2018.
To manage the cost of oil imports, Egypt has signed hedging contracts for its oil imports and everything was in place to launch this, the minister said. "We are ready to press the button at any moment," the minister said.
Egypt is also looking into implementing similar insurance measures for other commodities including wheat, he said.
The country is among the biggest importers of wheat in the world.