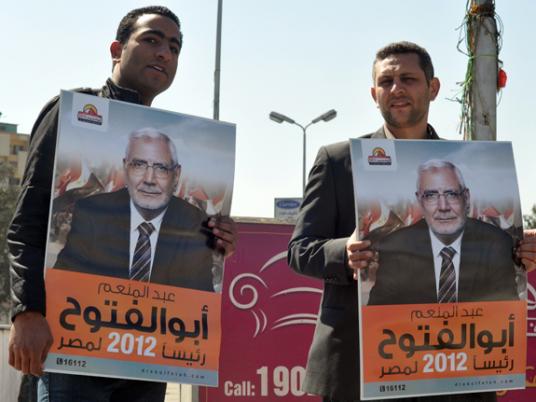 On Saturday Egypt opened the door for presidential candidacy applications, 13 months after the ousting of former President Hosni Mubarak who ruled the country for 30 years.
In theory the second multi-candidate presidential elections, the election may nonetheless be the first time in history that Egyptian will choose freely their ruler.
Mubarak, who was forced to step down last year after an 18-day mass uprising, was elected to his last term in 2005 in the first multi-candidate presidential elections, but the elections were widely viewed as rigged.
Numerous candidates have stepped forward so far, some linked with the former regime. One is Mubarak's last prime minister and former senior Egyptian air force commander Ahmed Shafiq. Another is Mubarak-era Foreign Minister Amr Moussa, most recently the Arab League's secretary general. Also running is Mansour Hassan, a veteran Egyptian politician who is close to the country's military rulers.
Shafiq was the first prominent candidate to officially apply to run, alongside other candidates who do not enjoy wide media reputations.
According to state news agency MENA Shafiq was present early this morning at the headquarters of the high elections commission, accompanied by members of his campaign and legal advisers.
Any political party that has a representative in the People's Assembly or Shura Council has the right to nominate a presidential candidate, whereas an independent candidate must obtain the support of at least 30 MPs or 30,000 voters.
The elections commission, headed by the president of the Supreme Constitutional Court, began accepting candidacy applications at 9 am local time. Any decision the commission makes is beyond appeal, according to Article 28 of the Constitutional Declaration issued in March last year.
Presidential hopefuls lined up outside the headquarters of the commission in Heliopolis.
The law prohibits citizens of dual nationality running. The elections commission has set LE10 million (US$1.6 million) as the maximum ceiling for election campaign spending. The ceiling in the case of run-offs will be LE2 million.
The commission has stipulated that funding sources for election campaigns should either be candidates' own money, the parties that support them or donations from the Egyptian people.
The election is scheduled to start in May. The winner will take responsibility in June, ending the rule of the Supreme Council of Armed Forces, which took control after Mubarak's exit.
The head of elections commission, Farouk Sultan, told a nationally televised news conference that a 21-day presidential election campaign period will begin on 30 April, more than a month after candidates can begin submitting their applications for the race.