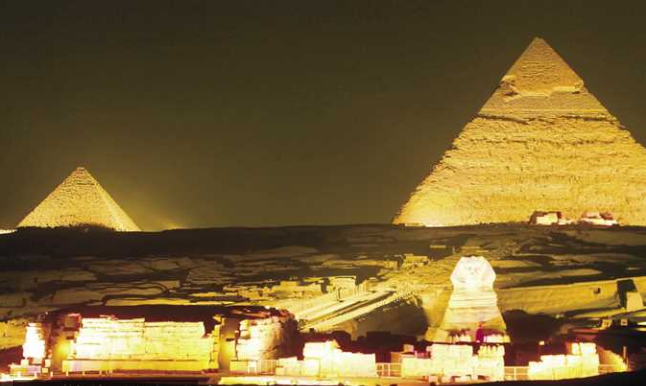 Egypt is among the 187 countries participating for the twelfth annual Earth Hour on Saturday, turning lights off all over the world to contribute to the rationalization and awareness of energy consumption.
At 8:30 am lights were turned off at several important landmarks across the country and some major hotels.
The Antiquities Ministry stated that the external lighting of the Saladin Citadel in Cairo will be turned off at 8:30 pm for an hour.
Egypt's Environment Minister Yasmine Fouad said that this is the tenth year Egypt has participated in this global initiative.
This initiative saves about 2,000 megawatts, Foaud explained, equivalent to the burning of 400 tons of oil, which would have resulted in the emission of about 1,000 tons of carbon dioxide gas.
The minister said that the New Administrative Capital was chosen this year as a starting point for the Earth Hour initiative as it is an environmentally friendly city built and planned on sound environmental standards and principles.
She added that the initiative differs this year as it features backing from President Abdel Fattah al-Sisi, the first Egyptian President to concern himself with the implementation of initiatives preserving the environment, as previously supported by the Conference on Biological Diversity in Sharm el-Sheikh.
According to Fouad, the media, including Al-Masry Al-Youm newspaper, also actively contributed to the positive publicity of the initiative by inviting citizens to turn their lights off for an hour.
Edited translation from Al-Masry Al-Youm