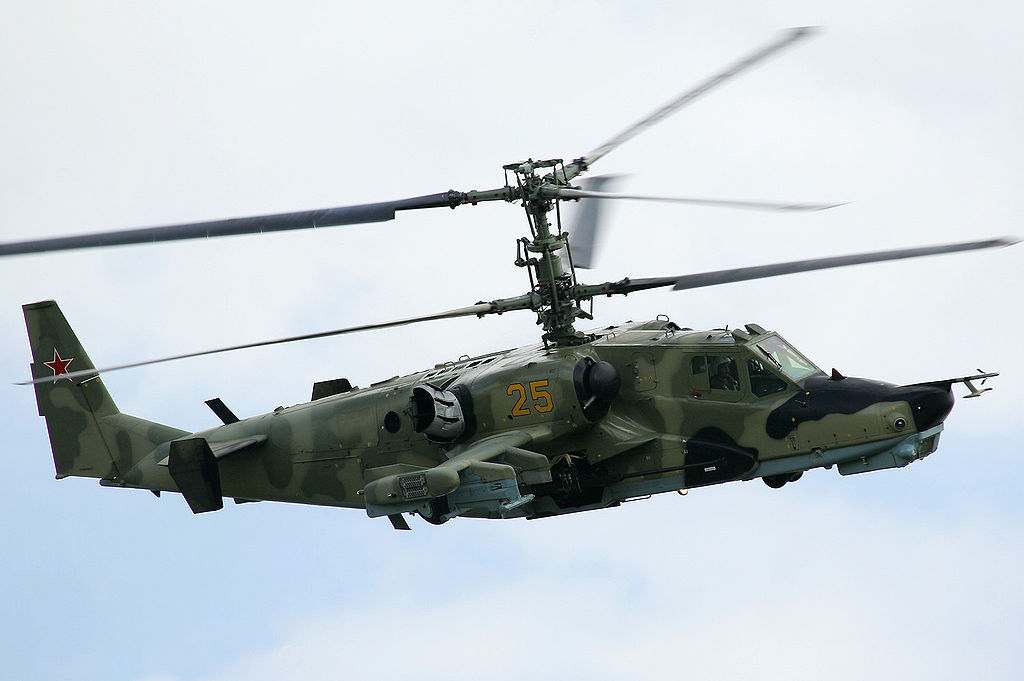 The first three Ka-52 attack helicopters, known as "Black Shark," were delivered to Egypt, a source in the Russian defense industry told TASS on Tuesday.
Egyptian pilots are currently undergoing training for the Russian-made single-seat attack helicopters, the source said.
The bilateral deal signed with Russia back in 2015 stipulates that 46 "Black Shark" helicopters will be delivered to Egypt. It was reported that the first batch would be delivered the summer of 2017.
The Ka-52 helicopters being built at the Progress Plant in the Primorsk Region of Russia, within the framework of a one year contract signed in 2015, were for the delivery of 46 older model of Ka-52's to Egypt.
The plant completed all the required measures for production expansion in 2016 in anticipation of forthcoming growth in manufacturing volume, managing director of Progress Yuri Denisenko said earlier.
It was reported earlier in June that Egypt had reached an agreement to acquire the latest Ka-52 helicopters, instead of the conventional Ka-52 agreed to in 2015.
This comes as Russia and Egypt are currently holding negotiations at the MAKS-2017 international airshow on the upcoming deliveries of Russian-made Kamov Ka-52K helicopters for Mistral-class amphibious assault ships,  Shugayev said on Tuesday.
The Ka-52 helicopter is designed to carry out patrol missions, provide fire support for amphibious assaults and deal with anti-amphibious assault defense on the frontline and in tactical depth.
The KA-52 differs from the baseline version by its folding stub wing specifically developed for carrying heavy armament and the mechanism of folding rotor blades allowing it to compactly fit into a ship's compartment below the deck, Tass said.
Russian Deputy Prime Minister Dmitry Rogozin said in June that Egypt's Air Force would soon be enhanced by a delivery of Kamov Ka-52.
"Black Shark" helicopters are enhanced by state-of the art arming technologies, including an electro-optical observation and laser targeting systems, Arbalet-52 radar, reconnaissance and detection targets, as well as anti-tank and ship missiles.
In February, Russian news agency Sputnik reported that Egypt will receive some 50 MiG-29 fighters from Russia, scheduled for 2020.
Russia's Vedomosti newspaper reported that the jets are part of a $3.5 billion arms deal signed by Russian President Valdimir Putin and his counterpart President Abdel-Fattah al-Sisi in April 2015.