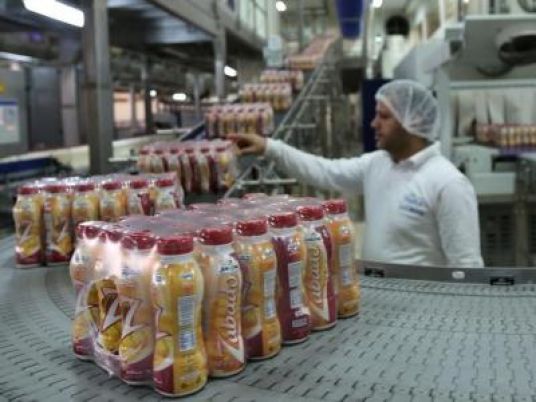 Juhayna Food Industries SAE's third-quarter net profit fell 34 percent due to dollar shortages and the Egyptian company's decision not to fully pass on higher import costs, Chairman Safwan Thabet told Reuters on Thursday.
Juhayna, Egypt's largest dairy products and juices producer, reported a decline in net profit to 58.19 million Egyptian pounds ($6.55 million) from 88.23 million one year earlier.
Juhayna's sales jumped 10.9 percent for the third quarter, to 1.259 billion Egyptian pounds from 1.135 billion one year earlier.
Thabet said the jump only partly reflected the company's higher costs.
"Sales increased in light of unusual conditions, and this is good. But the increase in cost was not fully passed on to the consumer," said Thabet. "We are increasing prices only slightly in order to maintain our customers."
An acute shortage of dollars in Egypt has sapped businesses' ability to purchase from abroad and crippled manufacturers that rely on imported raw materials following a 2011 uprising that drove away tourists and foreign investors, vital sources of hard currency.
Importers have had no choice but to turn to a black market to get dollars as banks ration meagre supplies for essential commodities. This has driven up costs, with businesses paying 15 Egyptian pounds or more per dollar in recent weeks versus an official rate of 8.8.
Thabet said the company had begun work on reducing the proportion of imported raw materials it uses to 50 percent from 60 percent over the next year.