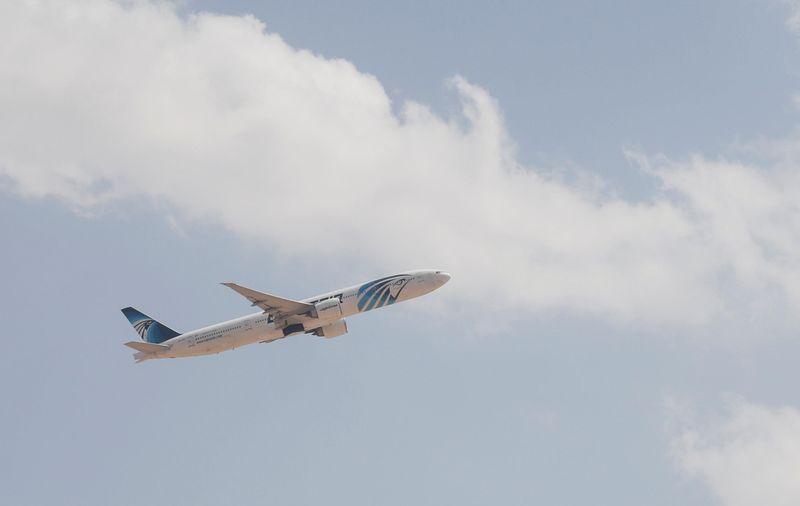 An EgyptAir official source confirmed that the company's flight No. MS2688, which returned to Dammam Airport after taking off due to a bomb threat alert, landed safely.
The security detection by the Saudi authorities of the plane showed that the bomb threat was false, added the source. The source stated that after the departure of the company's flight number MS2688 from Dammam to Cairo, the flight pilot returned to Dammam as an emergency precaution.
A similar incident occurred at the end of October when a false bomb threat was reported on an EgyptAir plane heading from Cairo to the Russian capital, Moscow.
"What happened was that after the takeoff of Airbus 220 belonging to the company headed from Cairo International Airport to one of the airports in Moscow; a passenger found a bag of in the back pocket, with a bomb threat written on it," head of the holding company for EgyptAir, Amr Aboul Enein, said.
Aboul Enein added that the crew was informed and the pilot implemented the procedures followed in such cases, and returned back to Cairo Airport.
The plane landed safely and was placed in an isolated area, and all passengers quickly disembarked. Security forces searched the plane with trained sniffer dogs, and came back a negative outcome of an actual bomb.