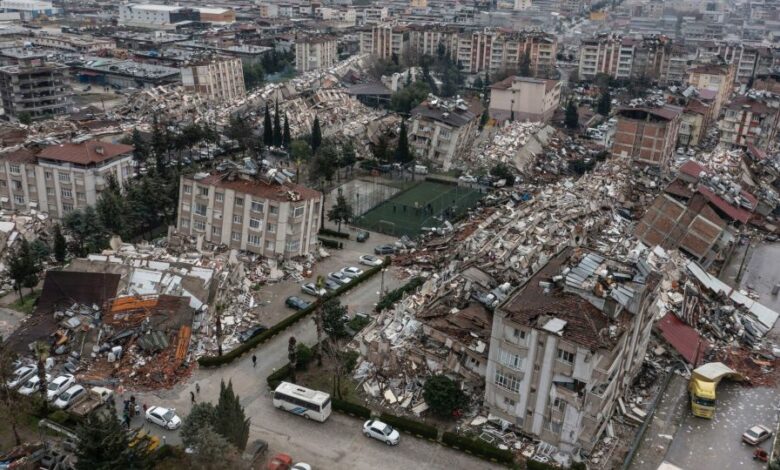 The Egyptian Foreign Ministry said, on Tuesday, that two Egyptians were reported to have died from the devastating earthquake that occurred at dawn on Monday.
The Foreign Ministry added in a statement that the contacts of its embassy in Ankara have confirmed that the two victims were from the same family, and the building in which they lived collapsed in the Iskenderun region of Hatay state.
It said that the Egyptian embassy was able to communicate with a family member in order to provide the necessary support.
The statement indicated that the embassy in Ankara is currently communicating with some Egyptian citizens who have sustained minor injuries and to continually check up on them.
In addition to direct contact with some individual cases the embassy has learned that the Turkish authorities has transferred them to shelters because their homes were being demolished.
Regarding the situation of Egyptians in Syria, there is no information so far about Egyptian victims, the statement said.
The Egyptian embassy in Damascus contacted an Egyptian who was slightly injured as a result of a crack to his house.
The Foreign Ministry, in coordination with the Egyptian embassies in Ankara and Damascus, continues to monitor the situation around the clock, and to issue media statements, successively, with developments.