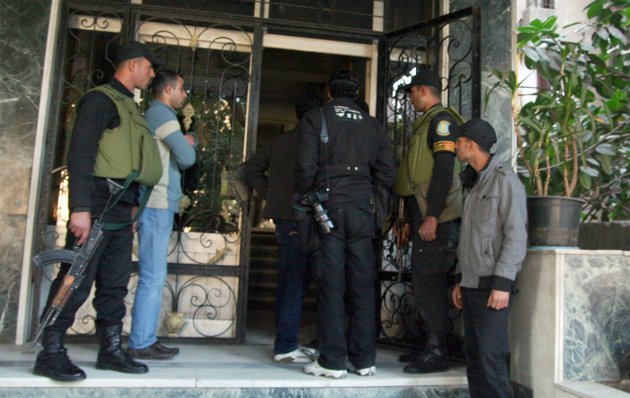 Egypt's presidency will soon unveil a new draft law on civil society and NGOs that should ease Western and opposition concerns over proposals seen as a threat to the new democracy, a presidential adviser said.
The opposition condemned an earlier draft law by the Muslim Brotherhood's Freedom and Justice Party to regulate human rights groups and other private organizations, saying it was more restrictive than laws under deposed leader Hosni Mubarak.
Western powers also expressed concern about the earlier bill, which stipulated that non-governmental groups (NGOs) must be vetted by a committee partly drawn from the security services and must get official permission to receive funds from abroad.
Khaled al-Qazzaz, secretary to the president on foreign affairs, said the new bill removes many restrictions.
"There is no cause for concern. It made it much easier for international NGOs to operate," said Qazzaz. The bill will be presented to the upper house of parliament in a few days.
"The coordination committee was a security-based committee and had the right to prevent activity and prevent funding. This is history. The new law has none of this."
But the new draft stipulates that the steering committee supervising NGO activities "may seek assistance" from whoever it wants, including security officials.
Despite Mubarak's fall, restrictions on civil society have remained a source of friction with Western states that help to finance non-government organizations working on human rights and economic, social and political development.
Heba Morayef, Egypt director at Human Rights Watch, said the latest draft still enabled authorities to stifle NGOs.
"There have been no major changes. It still gives the government the power to restrict their activities and cut off funding," said Morayef, who has seen a copy of the draft law.
Last year, when Egypt was still under interim army rule, an investigation into the work of international NGOs, including some U.S.-based groups, led to a crisis in ties with Washington.
Under the generals who assumed power from Mubarak, 19 American pro-democracy activists faced prosecution. They were charged with receiving foreign funds illegally.
U.S. Secretary of State John Kerry said last month the Obama administration had "real concerns about the direction that Egypt appears to be moving in", citing recent arrests, street violence and a "lack of inclusivity with respect to the opposition".