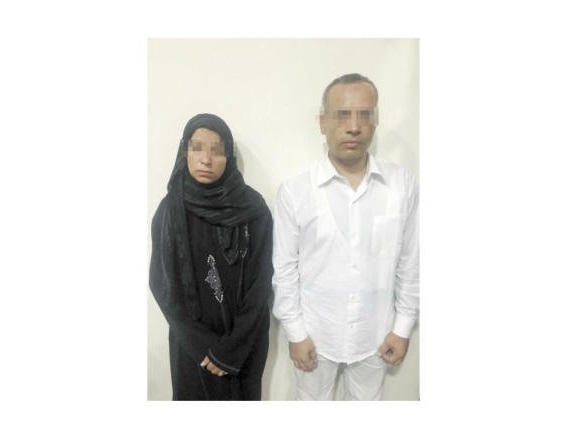 An Egyptian university professor has confessed to beating his own child to death after the boy stole money and jewelry from his mother.
Police forces arrested Gamal, 47, a professor at Faculty of Medicine for Boys in Azhar University, New Damietta on Friday after he reported the death of his son Abdel-Rahman, 14, to the police.
However, further investigations revealed that the father's initial report was untrue, following testimonies from the victim's two brothers; Mohamed, 17, and Omar, 13.
In his own testimony the father said that Abdel-Rahman had left home early on Friday, and after searching found his son already half-dead. The father did not accuse anybody regarding the killing of his son.
While questioning the other two children however, police noted that they had sustained injuries in different parts of their bodies, similar to those found on the victim. When the police pressed on for the causes of their injuries, they said that their father assaulted them and their deceased brother.
They further said that their mother, a doctor in the medical center in New Damietta, informed their father that the brothers had had taken a sum of LE 400, 2 bullion coins, and a gold bar from her. The mother then told him that Abdel-Rahman shared the LE 400 with his two brothers.
Confronted with his son's statements, the father confessed in detail to the incident and admitted he was the one responsible for the death and injuries.
He said he prepared the killing weapon, a washing machine's drive belt fixed to a screwdriver, so that he could easily hold it while beating his children.
"I don't know how I could do this… I wish I was dead now, it was not deliberate I swear to God… I just wanted to know where the money is," the father pleaded during investigations.
Police has referred the case to the prosecution, which ordered the university professor and his wife be detained for 4 days pending investigations.
Edited translation from A-Masry Al-Youm