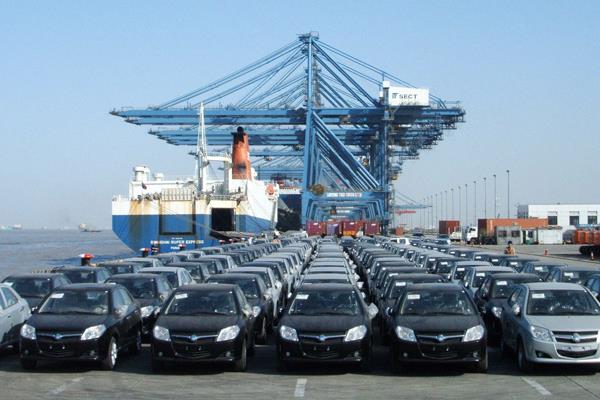 The Egyptian Customs Authority on Wednesday denied social media claims that the authority was imposing a 30 percent development tax on imported and local cars, asserting that the news was completely untrue.
Egypt's customs authorities in January began applying the last tranche of tariff reductions on cars from the European Union and Turkey, in accordance with the Egyptian-European Partnership Agreement to reach customs zero value.
Cars became subject to other types of duties, namely VAT of 14 percent, 0.5 percent industrial and commercial profit tax, three percent resources development fee, and one percent table tax for a total of 18.5 percent.
The President of the Automobile Dealers Association, Osama Abul-Magd, said in January that most dealers raised car prices twice during December without any justification.
He stated that cars with an engine capacity of less than 1600 cubic centimeters (CC) of European or Turkish origin are not subject to any customs duties since 2016.
Therefore, prices would likely in 2019 by three percent to five percent, an increase imposed by parent companies in countries of origin annually.
As for cars with a capacity exceeding 1600 CC, the value of the customs exemption is between LE5,000 to LE10,000.
Therefore, there are expectations of stable prices due to the annual increase of the parent companies and the liberalization of the dollar exchange rate, which contributed to increasing the cost of imports by an average of two percent, besides the increase in prices during December.
Egypt is expected to reduce its tariffs on European cars down to zero beginning January 1, 2019, according to an agreement between Egypt and the European Union.
On June 25, 2001, Egypt and the EU signed an agreement for the establishment of a Free Trade Area (FTA) between the two parties, within a maximum period of 12 years.
Edited translation from Al-Masry Al-Youm
Al-Masry Al-Youm
October 2, 2019