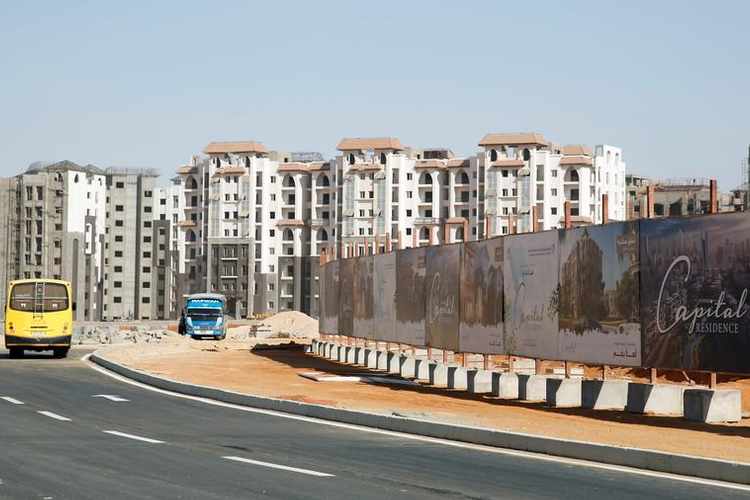 Egypt's Minister of Housing and Urban Utilities Assem al-Gazzar visited the New Administrative Capital's third residential district to follow up the progress of construction work there.
The third district project covers an area of ​​about 1,000 acres divided into eight neighborhoods, including villas, beside various services buildings.
During his tour, the minister personally inspected one finished villa.
He said that the ministry is building 24,130 housing units, and would complete 86 percent of construction work there.
By the end of June 2020, the ministry seeks to complete construction of over 40,000 housing units and various other facilities and service projects at the New Administrative Capital, al-Gazzar said in a March 2019 press statement.
These projects include 23,412 housing units such as 952 villas and 2,050 mixed housing units in Capital Residence district. About 15,000 units and 230 villas in the fifth district, the New Garden City with an area of ​​about 1,000 acres are due to be completed as well.
The project also features 23,000 housing units consisting of residential apartments and villas, in addition to an area of ​​residential towers with mixed use in the lower floors with about 2,000 housing units and two hotels.
The ministry also plans to complete the first phase of a water treatment plant, five international schools, a restaurant complex and a mosque, as well as the government district and the investment zone for the new administrative capital.
Edited translation from Al-Masry Al-Youm