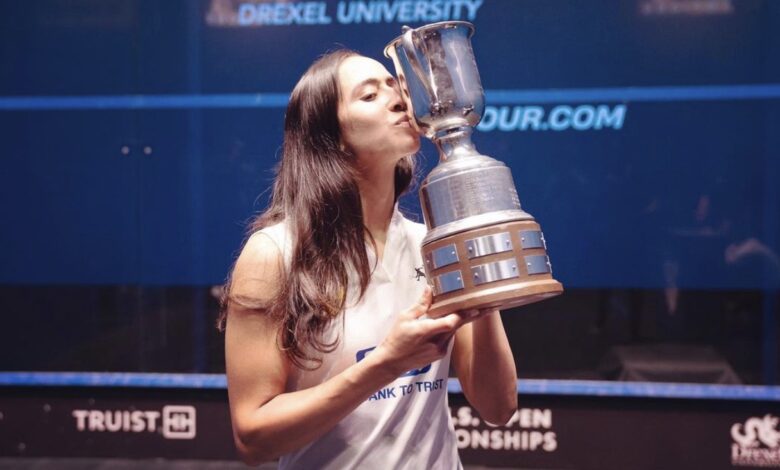 Egypt's Wadi Degla Club player Nouran Gohar won the US Open for the third time in a row, after defeating fellow country person Nour al-Sherbiny, who ranks second in the world, 3-1.
The results of the game were (11-7), (9-11), ( 11-7) and (11-6) in a match that lasted 51 minutes.
The US Open was held from October 8 to 15, 2022, in Massachusetts, US.
Gohar expressed her happiness at winning the most prestigious squash championship in the US for the third time in a row, and thanked the Wadi Degla Club administration for providing full support to squash players to participate in major local and international tournaments.
Karim Darwish, Vice President of the International Squash Federation and head of the squash sector for Wadi Degla clubs, praised Gohar's performance at the tournament and her continued endeavors to maintain the world's leading squash rankings.