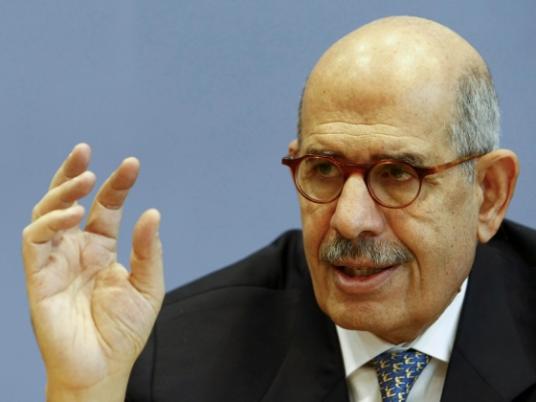 Egyptian political activist and former IAEA director Mohamed ElBaradei has lauded the decision by Egyptian President Mohamed Morsy to force Defense Minister and former interim ruler Hussein Tantawi and army Chief of Staff Sami Anan into retirement.
ElBaradei, founder of the nascent Constitution Party, said in a tweet on Monday that that ending military rule is a step in the right direction. However, he added that Morsy's reclamation of legislative as well as executive powers from the Supreme Council of the Armed Forces should be temporary, saying that it would otherwise be at odds with the essence of democracy.
Besides removing both generals, Morsy decided also on Sunday to revoke the supplement to the Constitutional Declaration issued by the Supreme Council of the Armed Forces, led by Tantawi, in mid-June. The supplement sharply curtailed the power of the president and came on the heels of a Supreme Constitutional Court ruling dissolving the People's Assembly of Parliament.
ElBaradei also urged for more attention to the reformation of the Constituent Assembly, which has been working on drafting Egypt's new constitution, in order to make it reflective of all social stripes, and to grant it legislative powers until a new Parliament is elected.
In related news, deputy speaker of the Shura Council Tarek al-Sahry has said that Morsy's decision to revoke the supplementary constitutional declaration would not revive the dissolved People's Assembly, but would instead mean that a new legislature would be elected 60 days after the adoption of a new constitution.
Sahry ruled out possible tensions between Morsy and the military or other political groups. "The president met with all army leaders and assured them [about the coming] period. He also honored those forced to retire," he said..
Edited translation from Al-Masry Al-Youm