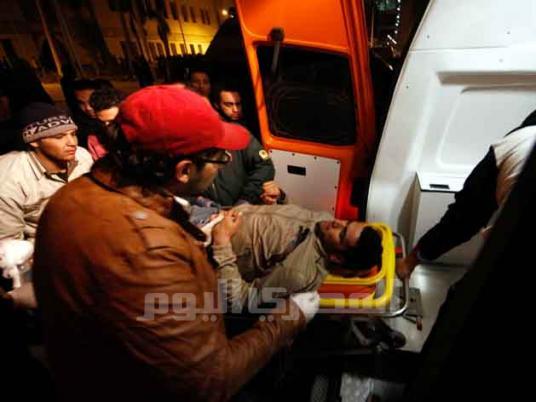 FIFA president Sepp Blatter has slammed "political interference" in Egyptian football, in the wake of the death of 74 fans in riots following a midweek domestic match.
"In Egypt, football has been victim of political interference," he said late Friday at the opening of a Conmebol meeting in Paraguay.
"We cannot accept it. Football is for the people, the youth, to offer emotion and hope. We will never accept that it be used for political ends."
FIFA has previously suspended a number of national football federations it suspected of having been subject to political interference, banning them from regional and international competition.
Blatter said clashes between fans of the Masry and Ahly teams in Port Said on Wednesday that left 74 people dead was a "black day for football" and should not have happened.
Violence has since spread across Egypt, as anger at the country's ruling military boiled over.
Many of the dead in Wednesday's football riot were thought to have been Ahly supporters, set upon by partisans of the local Masry side after the Cairo team lost 3-1.
The ultras, comprising organised supporters of Cairo's main football clubs, played a prominent role among anti-regime elements in the uprising that overthrew president Hosni Mubarak a year ago.
Commentators and citizens have suggested pro-Mubarak forces were behind, or at least complicit in, the Port Said killings.
The president of the Egyptian Football Association (EFA) and his board of directors all resigned on Saturday, having already been fired by Egypt's prime minister following the football disaster.
Samir Zaher, the EFA president, was also reportedly banned from leaving Egypt pending an investigation into the disaster.
Saturday's decision to resign will likely be accepted by FIFA.