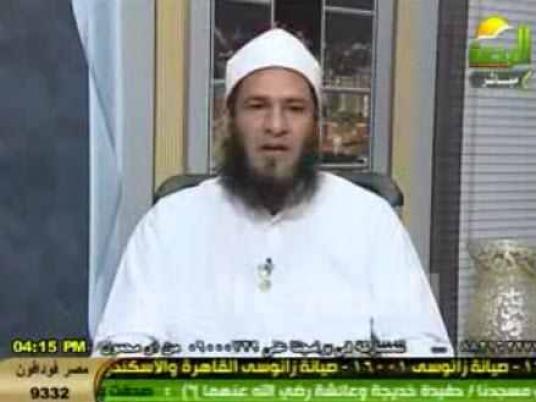 Former MP Ali Wanees is slated to face trial Sunday on allegations of indecency, according to a prosecution statement released Thursday.
Police reported in June that they apprehended Wanees committing an obscene act with university student Nesreen Ramadan Abdel Aaty inside his car on the agricultural road in the city of Tokh.
While Abdel Aaty was detained pending investigations, Wanees was set free due to his legal immunity as a member of Parliament.
The Banha prosecutor ordered his arrest for the second time upon receiving word from the People's Assembly General Secretariat that the legal immunity had ended with the dissolution of the assembly, Al-Masry Al-Youm reported last week.
Public Prosecutor Abdel Meguid Mahmoud referred the two suspects to Tokh Misdemeanor Court* on Thursday after Wanees had refused to attend interrogations and authorities failed to re-arrest him, according to the statement. The prosecution did not explain what act Wanees and Aaty are accused of, nor why security officials were unable to arrest Wanees.
Wanees, who was a Salafi Asala Party member of the People's Assembly, is also accused of assaulting a policeman during his arrest.
Abdel Aaty told investigators that she went to see Wanees to borrow money for a friend.
Wanees told the people of his legislative constituency on 8 June that the allegations were "an attempt to distort his image and defame him."
Edited translation from MENA
* Correction: This article previously stated that the suspects were referred to Tokh Appeals Court, and was changed on 8 July 2012.