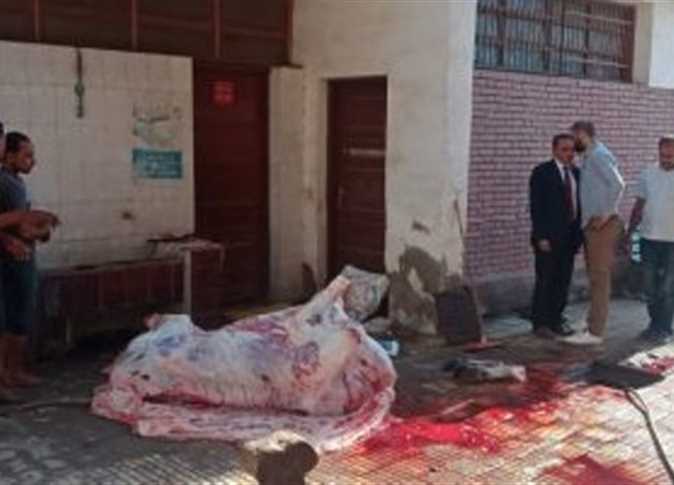 Governor of Qalyubiya Alaa Marzouk decided to file legal measures on Sunday against an Egyptian national on charges that the defendant beheaded a sacrificial calf in Ibn Khaldun school of Banha, asserting that schools are places for education alone.
Undersecretary of the Ministry of Education Atef Salama received a notification from the mayor of the city of Banha Hamdi Salama that the follow-up committee filed a complaint against an Egyptian national following the beheading of the calf in the schoolyard.
The undersecretary Salama summoned the schoolmaster and senior officials in the Legal Affairs Department and heard statements from the school's guard on the incident, which occurred after the guard opened the school upon the headmaster's instructions.
The undersecretary asked Hamdi Salama to remove the calf's remnants and clean the schoolyard of blood to protect the health of the school's employees and students.
Salma asked that a committee be formed to follow up on proceedings at the school.
Edited translation from Al-Masry Al-Youm