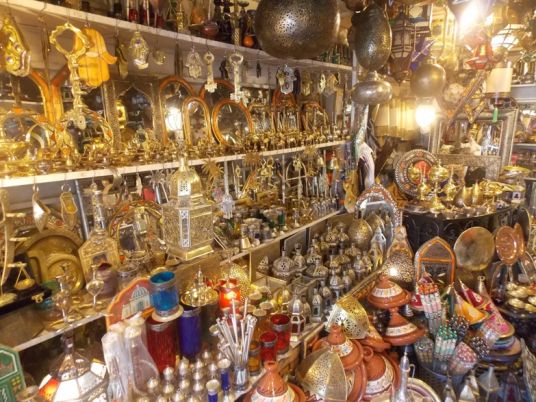 With summer upon us, foreign exchange specialist Travelex has created a useful guide to help tourists barter to their best in countries where such a practice is common, sometimes even expected. A look at some of the best advice for getting a good deal around the globe.
Morocco, Tunisia and Egypt
If you're visiting a North African country this summer, it's advised to haggle over things. Any price quoted in a souk (bazaar) should be generally divided by two, from which point some playful negotiating will lead you to your final price for beautiful leather goods, rugs and ceramics. Keep in mind, however, that the price of food is non-negotiable.
Bali
Don't hesitate to haggle over prices in Bali. It's actually practically a sport for the residents of this island in Indonesia. Beware that there is a "morning price" prior to noon, usually good for around 30% off. Make sure to leave the tourist areas, such as the town of Ubud, to find the best deals.
Spain
You can also hone your negotiating skills in Europe, southern Spain being a great training ground. You can find anything and everything at the markets, and the beginning and end of day are your best bets for scoring a discount. A neat little trick: go with a friend who pretends to dissuade you from buying and you may be offered an incentive to buy.
India
In India, you'll be negotiating a lot of the time. As a general rule, knock the price down by 70% and negotiate from there, aiming to not pay more than 30% less than the original price. Keep in mind that a merchant's first sale of the day is considered lucky so he will usually be extra generous if you arrive at the right time. In India, the early bird gets the best deal.
Thailand
It's a similar story in Thailand, where bargaining options abound. In Bangkok, rides in tuk-tuks are always negotiated, as they should be in traditional taxis. Markets may be a bit trickier, but the more skillful negotiator should still be able to walk away having paid 50% below asking price. The capital's Chatuchak market is a great place to test your mettle. A word of caution: touristy areas, such as the islands in the south, are often much less open to negotiation.
Turkey
Leather goods, rugs and basic souvenirs are all negotiable, though it is customary here to let the merchant make the first offer. Contain your enthusiasm, perhaps go inquire with surrounding merchants to show you're serious, then cut his price in half and you'll be bringing all sorts of goodies home in no time.
Mexico
Whether you want to or not, prepare to haggle while you're in Mexico. Merchants don't hesitate to accost tourists and offer various products, even going so far as trying to loosen them up with tequila to encourage a sale. In order to ensure you walk away with the best deal, assuming you're interested in what they're selling, it's always best to be prepared with a few key phrases in Spanish, as Mexicans are more likely to give discounts to those who make an effort to speak their language. Also, negotiate prices in pesos instead of dollars.