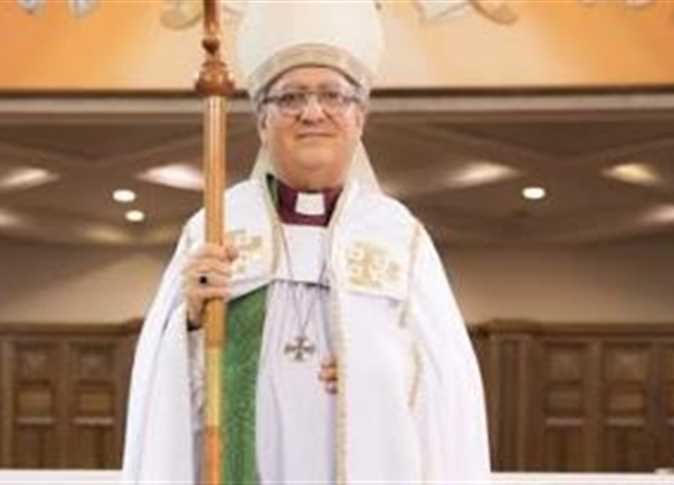 The head of the Episcopal Church in Egypt and North Africa Mounir Hanna Anees expressed support for Al-Azhar Grand Sheikh Ahmed al-Tayyeb's desicion to sue the Charlie Hebdo magazine for its offensive cartoons of the Prophet Mohammed.
"Freedom of expression should not be used to harm the feelings of our brothers in humanity. Mocking religious symbols is not considered freedom of expression but rather an incitement to hatred that divides and destroys societies," Hanna wrote on Twitter.
Hanna added, "I support the decision of His Eminence the Grand Imam Ahmed al-Tayeb, Sheikh of Al-Azhar and the Muslim Council of Elders, to sue the Charlie Hebdo newspaper."
After presiding over a meeting for the Muslim Council of Elders, Tayyed announced forming a committee of international legal experts to sue the French newspaper Charlie Hebdo over the insulting cartoons.
The Muslim Council of Elders, an independent body based in UAE capital Abu Dhabi, held an emergency meeting on Monday, presided by Tayyeb, to discuss suing satirical French magazine Charlie Hebdo over offensive cartoon depictions of the Prophet Mohamed.
In a statement following the meeting, the Muslim Council of Elders said it would establish an international legal committee to file a lawsuit against the magazine.
The meeting also discussed what the statement described as a "recent systematic campaign targeting Islam and its holy Prophet".
It criticized "freedom of expression" as a justification for insulting Islam and its prophet, explaining that true freedom of expression comes with certain social responsibility to preserve the rights of others.
The council condemned slaying of a French teacher and the stabbing of two Muslim women in Paris, calling these incidents acts of terrorism.
The council also called on Muslim communities to continue to positively integrate into their respective wider communities and not be drawn into xenophobic provocations which aim to distort Islam's image while promoting hostility towards its believers.