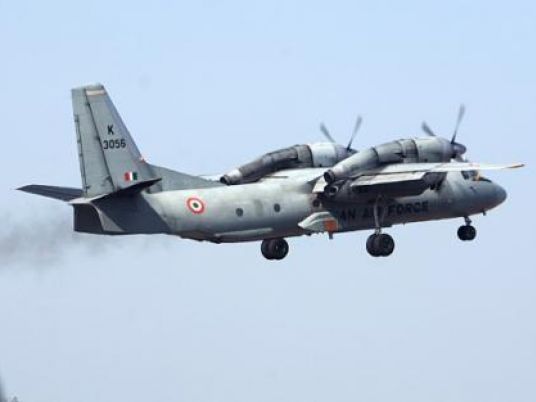 Indian ships and aircraft searched on Saturday for an air force plane that went missing over the Bay of Bengal with 29 people on board the previous day, with no indication what happened to the aircraft or sign of wreckage, the defense ministry said.
Sixteen ships, a submarine and six planes are involved in the search for the plane that disappeared while on a routine re-supply flight to remote islands in the Bay of Bengal on Friday.
Military officials said the weather had been rough in the Bay of Bengal over the last two days because of the monsoon season.
"There was no emergency communication message received from the plane. There is nothing to suggest what exactly happened," said air force spokesman Anupam Banerjee.
Defence Minister Manohar Parrikar was overseeing the search operation, which was based out of the southeastern city of Chennai, from where the plane took off on Friday, he said.
The Russian-made AN-32 was on its way to Port Blair, the capital of India's Andaman and Nicobar islands when it disappeared from radar.
There were 21 military personnel on board the missing plane including six crew. The other people on board were civilians, and some family members of soldiers deployed on the islands.
The Defence Ministry said two high-tech naval surveillance planes, four other naval and coast guard planes, along with 16 ships and a submarine were searching for the aircraft in one of India's largest search and rescue operations in recent years.
The submarine had been deployed to locate transmissions from an emergency locator beacon on the aircraft. The AN-32 is a workhorse of the air force, chosen for its ability to operate from short runways.