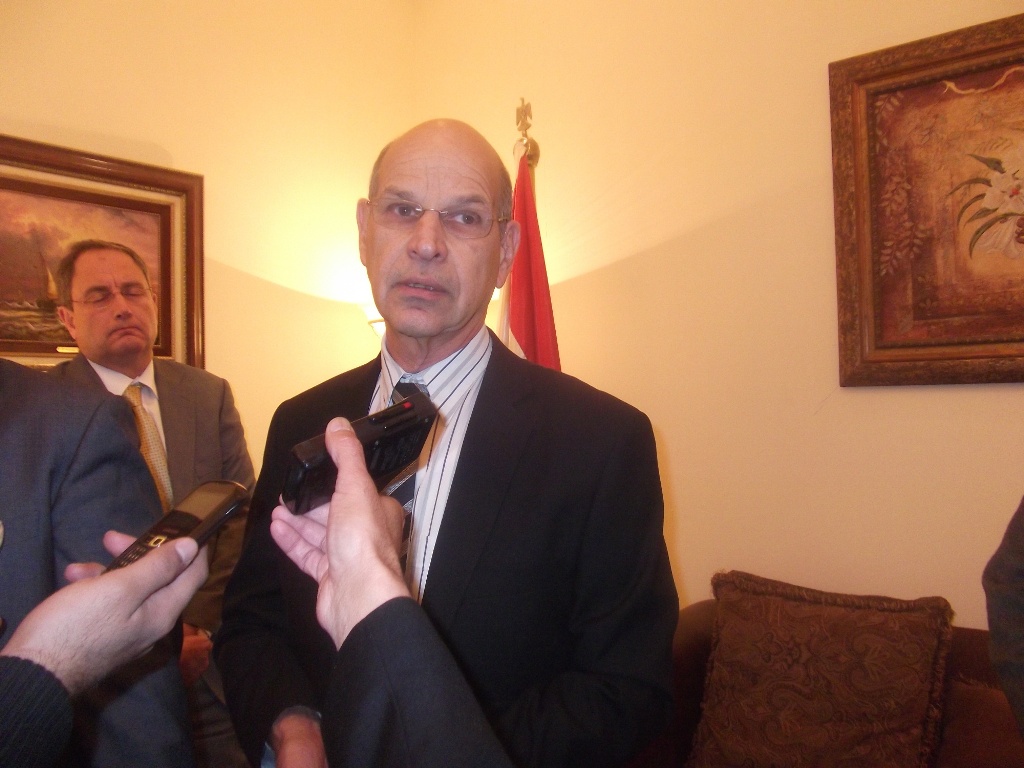 Israel's new Ambassador to Egypt Yaakov Amitai arrived to the Cairo airport on Monday after a weekend vacation in his home country.
The ambassador left Egypt Thursday after he officially submitted his credentials last Monday.
Amitai arrived on an Air Sinai flight accompanied by 14 other Israeli diplomats including the Israeli consul. He waited in the VIP hall till his arrival procedures were finished.
Amitai then headed to his residence in Maadi, Cairo, amid tight security. Amitai manages embassy affairs from the residence while the Israeli Embassy awaits relocation. The old location in Giza was stormed in September by scores of protestors infuriated by the killing of Egyptian soldiers in August during an Israeli cross-border raid.
Amitai's convoy was searched by dogs before it left Cairo airport, after a number of Israeli diplomats were targeted last month in Georgia, India and Thailand.