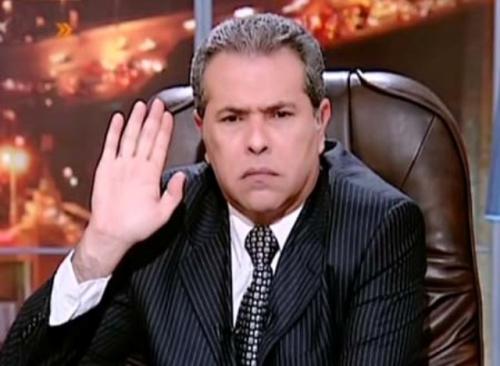 Israel's outgoing ambassador to Cairo, Haim Koren, has welcomed an "invitation to dinner" by Egyptian MP Tawfiq Okasha, a rare step by an Egyptian public figure, conflicting with an unofficial boycott of Israel since the Egypt-Israel Peace Treaty was signed in 1979.
Koren told Israel's Army Radio on Wednesday morning he was "surprised" by Okasha's invitation, but he said it was a welcome step.
"When an Egyptian MP is interested in promoting the shared interests of Israel and Egypt, of course we welcome the initiative and try to figure out what it is about," the ambassador said.
Last week, Okasha, who is also a TV presenter, discussed the invitation on his show on al-Faraeen satellite channel, which he owns.
He said he had personally invited Koren to a dinner at his house to discuss Egypt's dispute with Ethiopia over the latter's Grand Renaissance Dam. Egypt is in negotiations with Ethiopia over it's dam project, which Egypt fears will interfere with the flow of water down the River Nile.
On his show, Okasha defied the widespread opposition to normal relations with Israel, including among Egypt's intelligentsia and politicians.
He described as "schizophrenic" the rejection of normal relations with Israel while the Egyptian state simultaneously maintains diplomatic ties with Israel — which include deals on natural gas.