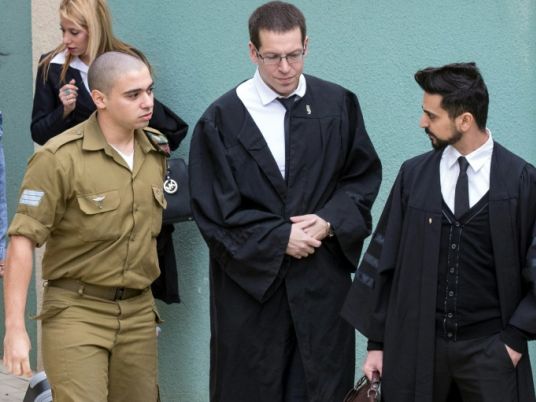 An Israeli military court has sentenced a soldier to 18 months in prison for the fatal shooting last year of a wounded Palestinian attacker.
Prosecutors had asked that Sgt. Elor Azaria be sentenced on Tuesday to 3-5 years in prison. His defense attorneys insisted he should be freed.
Azaria was convicted last month on manslaughter charges. The verdict deeply divided Israel, where military service is compulsory and support for young soldiers is widespread. He was captured on video fatally shooting a wounded Palestinian attacker in the West Bank city of Hebron last March.
The verdict against Azaria marked a victory for commanders seeking to preserve a code of ethics. But Prime Minister Benjamin Netanyahu and prominent hard-line politicians have called for the soldier to be pardoned.
Dozens of the soldier's supporters gathered outside the court ahead throughout the sentencing.