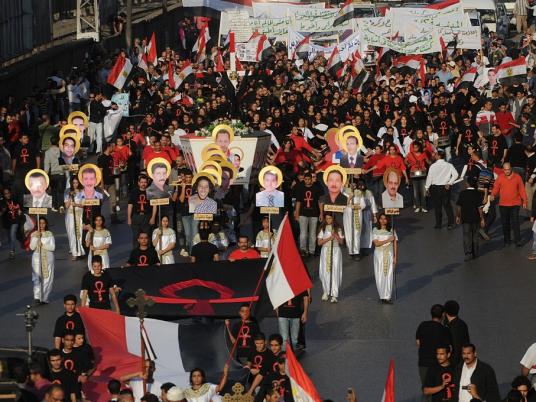 The president of the Cairo Appeal Court has dispatched two judges to complete the prosecution investigations into clashes between the army and demonstrators in October.
The clashes took place in front of the state television building at Maspero in central Cairo. The violence left 27 dead and hundreds injured.
Ten more suspects were added to the case, bringing the total of jailed suspects pending investigation to 28, three of whom are journalists.
Translated from Al-Masry Al-Youm