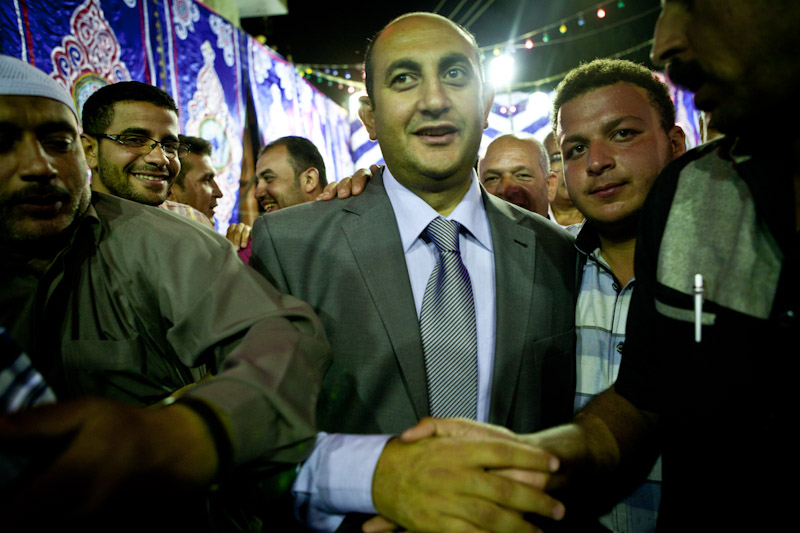 Dokki Misdemeanor Court on Monday adjourned the hearing of former presidential candidate and prominent lawyer, Khaled Ali, until July 3, to give sufficient time for his defense to study the case.
On Wednesday, Dokki prosecution referred Ali to trial on charges of committing an "indecent act," two day after arresting and questioning him.
Lawyer Samir Sabry filed a case with the Attorney General's office against Ali, accusing him of making a gesture with his middle finger in the street in January, after the Supreme Administrative Court issued its verdict on the Tiran and Sanafir Islands case.
The Bread and Liberty Party (under construction), which is headed by Ali, said prosecuting the former presidential candidate comes within the framework of government actions "targeting the opposition".
Ali denied during investigations making obscene gestures with his middle finger, adding that the videos submitted to the prosecution as evidence have been photoshopped.
He said that it is not within his usual behavior patterns to make such inappropriate gestures, especially as he is a well-known public figure, adding that the case against him is clearly a response to the lawsuit he has filed to invalidate the decision of ceding Tiran and Sanafir islands to Saudi Arabia.
Egypt's Supreme Administrative Court nullified in January an agreement between Egypt and Saudi Arabia, the Border Demarcation Agreement, that would have transferred the two Red Sea islands, Tiran and Sanafir, to Saudi waters.
The initial lawsuit that was submitted to have the agreement revoked was filed by Khaled Ali, with support from other lawyers and MPs.
According to the border demarcation agreement signed in April 2016, the two islands were deemed to be within Saudi territorial waters, in recognition of historical claims on the part of Saudi Arabia.
On the other hand, Ali came in seventh in 2012 presidential race, which the former Muslim Brotherhood president won in the runoff elections against Ahmed Shafiq.
Edited translation from Al-Masry Al-Youm