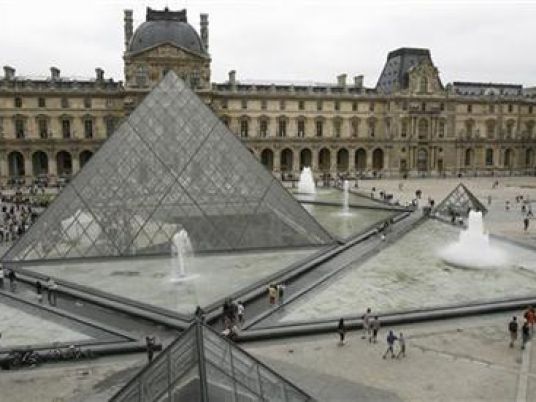 Never mind the Big Four, any fashionista worth her Céline Trapeze will tell you that for timeless elegance and faultless craftsmanship there's only one true fashion capital: the original, the fabulous, the motherlode of mode, Paris.
And there's really no bad season to visit – other than (ironically) fashion week, when hotels are booked to the hilt – so it's time to dust off that credit card and do your bit for the European economy.
Whether you're a stickler for crisp, clean lines or simply cuckoo for frou-frou frills, Paris has something for every style sensibility.
We love the Hotel Particulier Montmartre (hotel-particulier-montmartre.com), a quick trot from hipster hotspot Pigalle and set in a delightful, old shuttered, greenery-enveloped townhouse.
The rooms inside are at once dramatic and unadorned – try for the "Poems & Hats" suite which is a lesson in minimalist poise with charcoal soft furnishings and Dior grey carpets.
Alternatively, the Hôtel du Petit Moulin (hotelpetitmoulinparis.com) offers fun, vibrant, unabashed swagger with each abode individually imagined by the godfather of flamboyance, Christian Lacroix.
Start your stay by swotting up on the subject in hand with a visit to the venerable Palais Galliera (palaisgalliera.paris.fr), the definitive trove of all things fashion, currently casting its beady eye over the embellished evening gowns of female visionary Jeanne Lanvin (until Aug 23). Do be sure to check ahead, however, as the museum only displays temporary exhibitions due to the fragility of its collection.
The ravishing Ville Lumière has an enviable cache of shopping options, and you can't go wrong wandering neighborhoods such as Le Marais and rue Saint-Honoré.
That said, it's not every weekend you get the chance to deck yourself out in custom clobber, and with some of the finest artisans in the world on your doorstep, well, it would be rude not to.
We have cherry-picked a selection that sits neatly in the Palais Royal area (1er), all navigable on foot.
First up, leather-lovely laContrie (lacontrie.com) hand crafts eye-catching handbags, briefcases and accessories. Have a snoop around the bi-level maroquinerie, choose a model, an exotic skin, a color and lining, then get measured up for straps to suit your frame. Finish with a hot-stamp flourish. Or, if you simply cannot wait eight weeks for made-to-measure, walk away with one of their elegant off-the-shelf samples.
Women will want to make a beeline to Jay Ahr's (jayahr.com) hushed closet of clingy, drapey, red carpet-worthy gowns which can be adjusted to your curves or bought off the peg, be it for an evening ensemble or a bridal showstopper, bringing us neatly on to our next stop Lorenz Bäumer (lorenzbaumer.com). If you are hoping for that all-important "yes", then this appointment-only outlet will carve precious stones and metals into an eye-popping, knee-weakening sparkler. Be sure to book ahead.
Men should also swing by outfitter Charvet (28 Place Vendôme), which opened in 1838 and has been producing bespoke and ready-to-wear shirts, neckties, blouses, and suits for the Parisian elite ever since. Their luxurious, monogrammed pyjamas are considered to be the ultimate symbol of success.
Now all you need is somewhere to show off all of that swag, and there are few tables more coveted in Paris right now than Le Sergent Recruteur (lesergentrecruteur.fr). This eclectic, medieval-meets-mid-century eatery in buzzy Île Saint Louis will tickle your tastebuds with a procession of Michelin-starred, market-fresh plates, which you could argue are as bespoke as the shirt on your back as the chefs playfully whip together different ingredients on a daily basis.