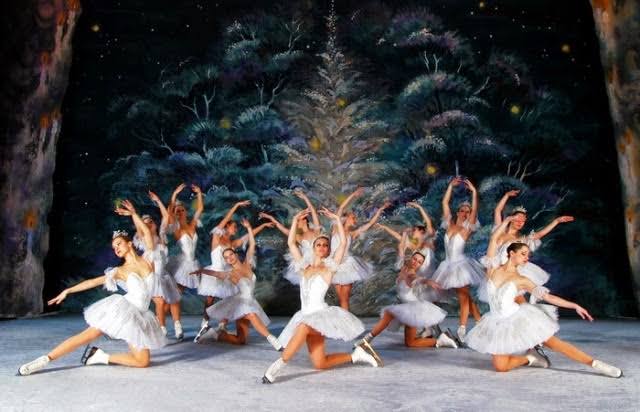 Under the patronage of the Minister of Culture Enas Abdel Dayem, the Cairo Opera House will host the Moscow Ballet on Ice troupe which will perform Cinderella and Swan Lake in the Main Hall on February 20, 21, 22, 23, and 24 at 8 pm. On Monday, Tuesday and Wednesday February 21, 22, and 23 the event will be staged at 11 am.
President of the Opera House Magdy Saber said the performances bear many elements of dazzling, fantasy and imagination.
They are characterized by a unique dramatic design and graceful movements that mix the classical ballet style with contemporary rhythmic dance and ice skating while preserving the basic events of the two stories.
The Cinderella ballet music was developed by Russian composer Sergei Prokofiev, and the story revolves around Cindrella who lives with her evil stepmother and her two daughters.
In the stories theme Cinderella does not have the appropriate clothes to attend such an exquisite event. Out of nowhere appears the good fairy  and Cinderella manages to meet the prince who falls in love with her without discovering her personality.
She then had to escape at the time set by the fairy so that the prince begins to search for his beloved.
Swan Lake ballet music was set by
Russian composer Pyotr Ilyich Tchaikovsk. Its events revolve around the sad Prince Siegfried because of his mother's insistence to find him the right girl for marriage to become the princess of the court, provided that this takes place at his birthday party.
After an argument with her because of his refusal to marry in the traditional way without mutual love: the prince decides to leave the court and go out to the garden, where a flock of swans attracts his attention and he decides to pursue them.
The swans eventually transforms into a princess and her maids, and events follow.
The Moscow Ballet on Ice was founded in 2003 by Vitaly Vedenev, one of the stars of the National Ballet of Ukraine company, with the aim of presenting a new and different color of arts that combine both classical and rhythmic dance with other kinetic arts. It includes more than 300 dancers who have achieved great success during their world tours in various countries, including Egypt, Finland, Japan, Spain, Korea, Argentina, Brazil, Germany, Australia and others.