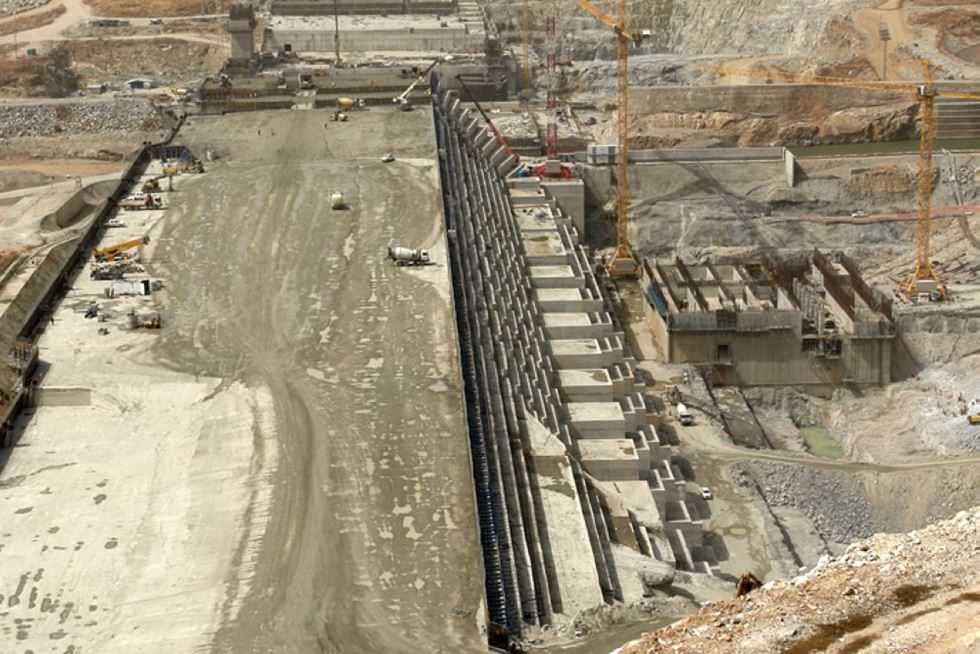 The Egyptian, Sudanese and Ethiopian water ministers visited the Renaissance Dam in Ethiopia Tuesday morning to follow up on the developments of their Declaration of Principles agreement in the six-party meeting in 2015 regarding the start of filling the dam with water.
The technical committee, consisting of 12 members from the three countries, will commence negotiations on Monday to agree on controversial points about the Renaissance Dam's initial report, sources in the Ministry of Irrigation said.
The sources added that the technical committee will meet the water ministers in the Eastern Nile Basin countries, to follow up on the studies on the possible impact of the dam on Egypt and Sudan and to narrow the gap between the three countries' point of views about the French technical office's report on the dam.
Ugandan newspaper The Observer reported on Tuesday that the Council of Ministers of the Nile Basin selected Ethiopia, during its 25th annual meeting in Uganda on Friday, to take the chair of the council's meeting in 2018.