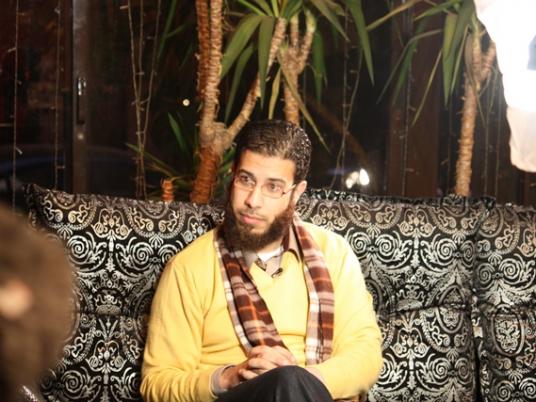 Salafi parties have reportedly chosen to run in the upcoming parliamentary elections on two lists.
The Nour Party has decided to run independently.
The second list, al-Watan al-Hor (The Free Homeland), includes six political parties: al-Watan Party, Jama'a al-Islamiya's Construction and Development Party, the political branch of the Islamic Jihad movement, Hazem Abu Ismail's Egyptian Nation Party, the Asala Party and the New Labor Party.
Nour Party leader Shaaban Abdel Alim said his party would coordinate with the Freedom and Justice Party in regard to nominations in different constituencies across the nation.
The party has finished preparing its list of candidates, he added. The list includes Nour Party deputy head Sayed Mostafa and party leaders Ashraf Thabet, Ahmed Khalil, Talaat Marzouq, Salah Abdel Maboud and Nader Bakkar.
Watan Party spokesperson Ahmed Badei said his party has been meeting with the Construction and Development party to finalize their list of candidates. There are also currently negotiations with the Wasat Party and the Hadara Party to join the al-Watan al-Hor alliance.
Jama'a al-Islamiya and its political arm are also coordinating with the Muslim Brotherhood and the Nour Party for the independent seats, said Construction and Development party spokesperson Khaled al-Sherif. So far the party plans to nominate members Assem Abdel Maged, Osama Hafez, Abdel Aher Hammad and Alaa Sedeq. He added that women would also be included on the list.
Sources from Jama'a al-Islamiya told Al-Masry Al-Youm that the group would vote on Saturday to conclusively decide whether or not to join the al-Watan al-Hor alliance.
The former presidential candidate and the Muslim Brotherhood had failed to agree on a joint legislative agenda, leading to a breakdown in their alliance, sources close to Abu Ismail told Al-Masry Al-Youm.
The Freedom and Justice Party is seeking an alliance with the Wasat Party and some liberal parties, Sherif added.
"The alliance does not mind nominating Copts or liberals on its lists as long as they are not against the application of Sharia. Abu Ismail and other alliance members have no objection to that," Sherif said, adding that the alliance seeks to contest all seats and hopes to garner 60 percent of the House of Representatives.
Edited translation from Al-Masry Al-Youm