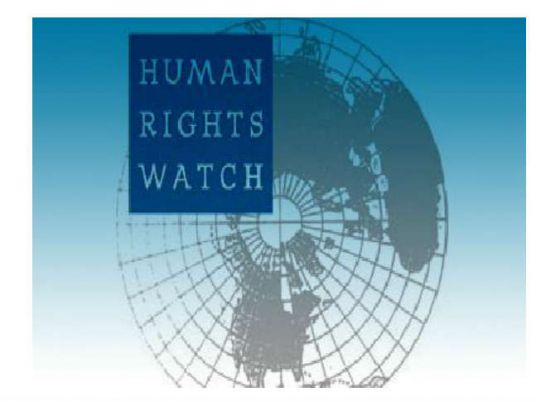 An official government source has described the "Egypt: Dozens detained secretly" report issued on Monday by Human Rights Watch as a "series of lies circulated by the organization."
The source told MENA: "This comes in the framework of the organization's prejudice and the targeting of Egypt on a permanent basis, which confirms deliberate intention to offend and embarrass Egypt internationally, through references of undocumented sources that do not provide real data or information."
"The organization has deliberately mentioned in its latest report names of people who allegedly have been forcibly disappeared or detained, which is far from reality because most of those people are convicted in criminal cases or detained pending trial in cases considered by the ordinary judiciary."
The source denied that Egyptian authorities have illegally detained citizens after the suspension of the emergency law.
He also referred to Asmaa Khalaf, a forcibly disappeared citizen according to HRW, saying the investigations revealed she disappeared willingly due to disagreements with her family.
The report clearly shows that HRW is a tool to promote lies against Egypt in order to demolish its internal stability and security and to undermine confidence in the Egyptian state, the official source said.
The HRW called on Egyptian authorities in a statement on Monday to disclose the whereabouts of dozens of forcibly-disappeared citizens and activists and to either release them or charge them with a recognizable crime.
Edited translation from Al-Masry Al-Youm