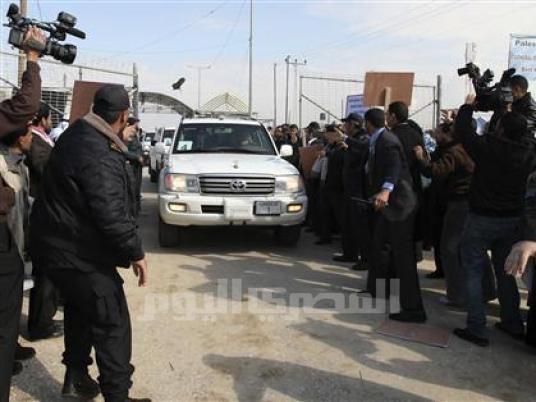 Prince Alwaleed bin Talal, billionaire nephew of Saudi Arabia's king, said on Tuesday only a minority were involved in violent anti-US protests over a film mocking the Prophet Mohamed and Islam was too strong to warrant such an uproar over the matter.
Known for his investments in some of the world's top firms including Citigroup, Alwaleed told Reuters in an interview that reforms in his homeland, the world's top oil exporter, were not going fast enough and that Arab states must learn lessons from Arab Spring revolts to avoid being swept by more violence.
"This despicable and disgusting 12-minute movie is really unacceptable, but having said that we shouldn't honor [it] with such demonstrations and give it so much attention," he said after opening a new Islamic art wing at the Louvre in Paris.
"I hope these demonstrations will subside. You have to remember [that] those who go on the street and shout are the minority. Islam is a lot stronger and resilient."
The amateurish short film, which smears the Prophet Mohamed by portraying him as a fool, womanizer and homosexual, was made in California with private financing. The US government has condemned it as disgusting and reprehensible.
It has provoked crowd attacks on US embassies and diplomats across the Middle East and North Africa. The Saudi grand mufti, the highest religious authority in the birthplace of Islam, has denounced the attacks as un-Islamic.
Alwaleed, estimated by Forbes magazine in 2011 to have a fortune of over $19 billion, has invested heavily through his foundation in nurturing relations between East and West and Islam and Christianity.
He said his 17 million euro ($22.33 million) stake in the famed Louvre museum was part of that effort.
Asked if Islam's cultural diversity risked being killed off with the increasing influence of ultra conservatives, Alwaleed said it was more important than ever to ensure the world was aware of Islam's history.
"The past can never be killed. The present is built on the past and the future is built on the present," he said. "Our Islamic heritage can never be demolished by acts of demonstration that do not represent the bulk of the population."
Saudi Arabia needs quicker reforms
Alwaleed's father, Prince Talal, has always pushed for more democracy in Saudi Arabia, incurring the wrath of other members of the absolutist ruling dynasty.
The kingdom has escaped the serious unrest that engulfed other Arab states, sweeping the autocratic leaders of Tunisia, Egypt, Libya and Yemen from power over the past 18 months, destabilizing Bahrain and igniting civil war in Syria.
Soon after the revolution in Egypt, Saudi King Abdullah ordered $110 billion in social spending on benefits such as new housing and unemployment aid, while powerful religious leaders told their followers not to protest.
"Saudi Arabia is undertaking political, social and economic reforms, [but can I] say it's going as fast as I want? For sure it's not," Alwaleed said. "Saudi Arabia could expedite the process of reform on the political, economic and social fronts."
There have been persistent demonstrations by members of the Saudi Shia Muslim minority and a Facebook campaign last spring calling for a "day of rage," but the country's Sunni majority has mostly stayed off the streets.
However, there have been some small protests outside Shia areas since the start of last year over local grievances.
Human rights groups have criticized the Saudi authorities for a near total lack of democracy and intolerance of dissent.
Twitter stake
Alwaleed last year bought a stake in microblogging site Twitter for $300 million, gaining another foothold in the global media industry on top of stakes in News Corp and AOL.
Twitter was an important means of communication for protesters in the Arab Spring revolts. While Alwaleed said the rationale behind his Twitter deal was "financial" given the vast growth potential in the region and specifically Saudi Arabia, it also showed he was advocating simple freedoms.
"Twitter is playing a big role in opening up the Arab world to the outside world. Inevitably change is coming and it's important the rulers of Arab countries that didn't see change learn the lesson and have a peaceful evolution," he said.