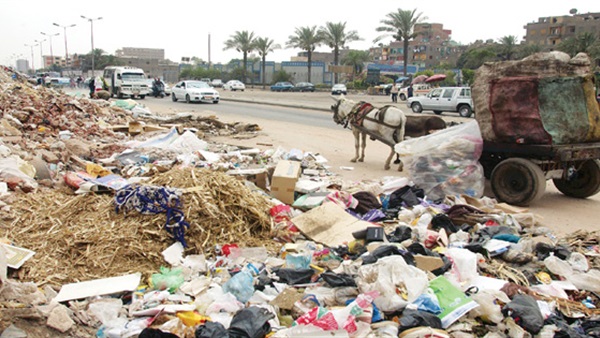 House of Representatives has approved on discussing MP Sheren Farag's inquiry of Minister of Environment Yassmen Fouad after the ministry refrained from imposing punishments on the officials in charge of leaving the garbage bins opened in the streets.
Farag also accused Fouad of refraining from imposing punishments on factories violating provisions of law No. 4 of 1994.
Parliament Speaker Ali Abdul Aal asked the government to set an appointment for discussing the inquiry, which may result in the parliament withdrawing confidence from Fouad.
Meanwhile, Minister of Legal and Parliamentarian Affairs Omar Marwan said that the government was ready to discuss the inquiry at the time set by the parliament.
In September 2018, the Ministry of Environment refuted a Forbes-cited study which claimed that Cairo was the most polluted city in the world.
The ministry asserted that the study by Eco Experts – which makes use of the Mimi Hearing Index, lightpollution.info and World Health Organization (WHO) statistics – was unclear in its sources and adopted a flawed methodology.
The study compared the levels of pollution in 48 cities scattered across 24 countries, by aggregating air, noise and light pollution.
Cairo scored the highest in total, followed by Delhi, Beijing, Moscow, Istanbul, Guangzhou, Shanghai, Buenos Aires, Paris and Los Angeles.
"The city also has the 2nd highest levels of PM10 in the world, at 284 ug/m3 on average – 14.2 times over the safe limit," the study mentioned.
The study went on to note that Cairo is the third noisiest city in the world, behind Guangzhou and Delhi. It had cited an earlier study by the Egyptian National Research Center, which claimed that noise in the city reached an average of 85 decibels daily. Eco Experts likens this level of noise pollution to spending all day inside a factory.
Edited translation from Al-Masry Al-Youm