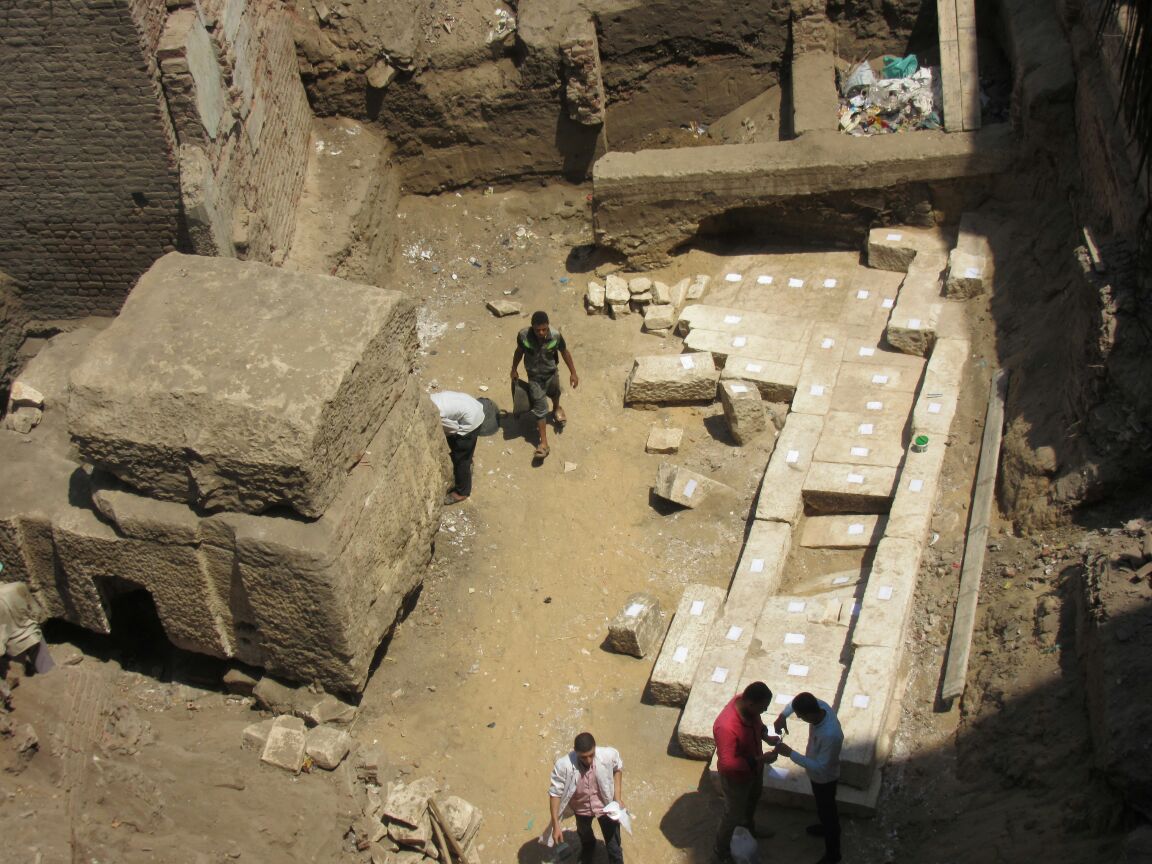 The Egyptian Archaeological Mission of East Delta unearthed a pharaonic tomb in the city of al-Hosayneya in the al-Sharqia governorate.
Head of the Egyptian Antiquities Department at the Ministry of Antiquities Ayman Ashawi said that the tomb was discovered when a citizen who wanted to expand their house requested the land to be dug up.
The excavation work resulted in finding the tomb, which is still to be identified in terms of whom it belongs to.
Head of the Central Department of Restoration Gharib Sonbol said that the stone tomb was built over a mound of rocks, indicating that it was carved in a mountain elsewhere and then transferred during the pharaonic era to its current location.
Sonbol explained that the tomb is a single 65-ton block of stone engraved with Hieroglyphic text, with a coffin inside it made from basalt or diorite.
Edited translation from Al-Masry Al-Youm