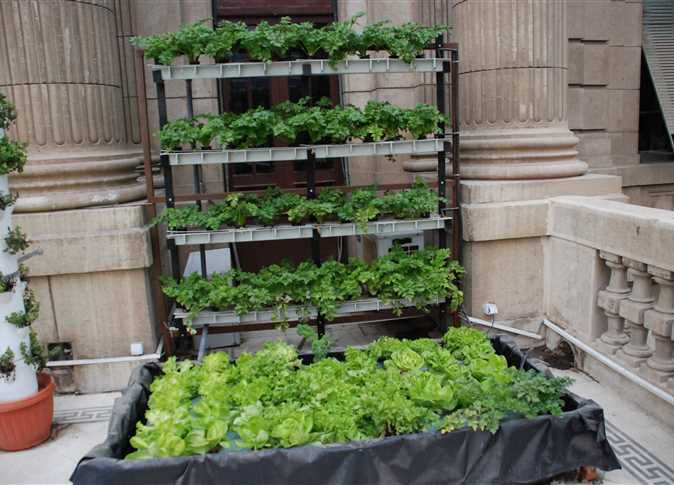 The Ministry of Agriculture and Land Reclamation has launched a national initiative to cultivate the roofs of various buildings and establishments through new and innovative models of integrated production.
The main balcony of the ministry's General Directorate in Dokki was cultivated with aromatic plants and vegetables to initiate the nationwide model.
The ministry's initiation saw peppermint, celery, basil, lettuce, spinach, and kale, among others, planted on the Dokki building without any pesticides or fertilizers.
The ministry's initiative depends on the nutrient film technique (NFT), without need to soil or pipes made of polyvinyl chloride.
The ministry said in a statement that the idea is based on environmentally-friendly integrated agriculture which allows growing both vegetables farming fish using the same model.
In this model, fish are fed worms and algae, while plants are fed fish waste, and worms are fed vegetable residues, said the statement.
That model does not leave any harmful residue in the surrounding environment, it added.
Agriculture Minister Abdel Moneim al-Banna said that the ministry, which is represented in the Agricultural Research Center, will provide technical support and advice to all those wishing to implement such models, whether governmental or private institutions or individuals.
Such models are healthy and produce crops free of pesticides and fertilizer residues, said Banna. They also provide an economic return, increasing the productivity of a unit area and maximising water usage, he added.
Banna said that the expansion of these models on residential rooftops and public institutions would restore green spaces to the city, reducing air pollution and creating an atmosphere of comfort.
The cultivation of 1.5 square meters of green surface meets an individual's oxygen needs for an entire year.
The initiative also contributes to disposal of waste stored on rooftops. This waste distorts the aesthetic appearance of buildings, increases the chance of fire, and attracts various harmful organisms that invade the homes as a result, the statement read.
Additionally, the initiative also helps residents living in top-storeys remain protected during the heated summer seasons which bring about extremely hot temperatures.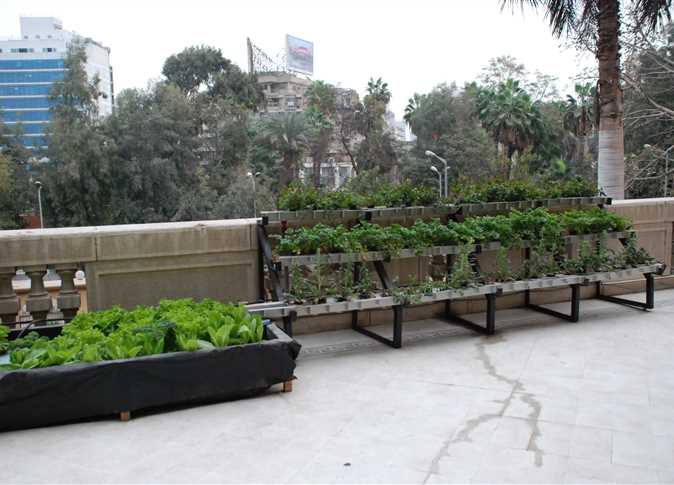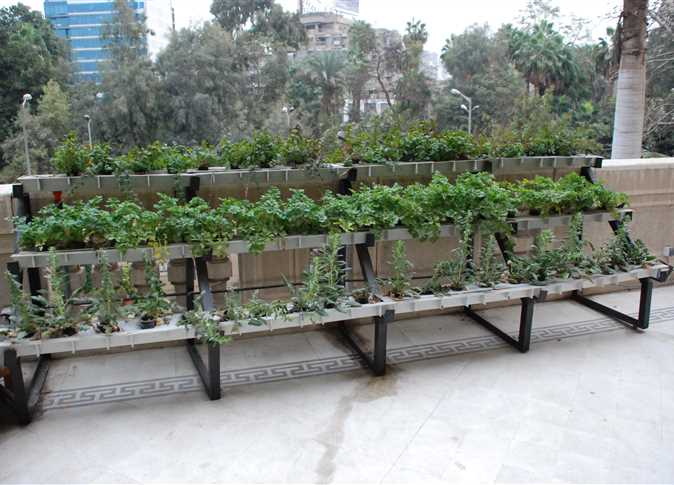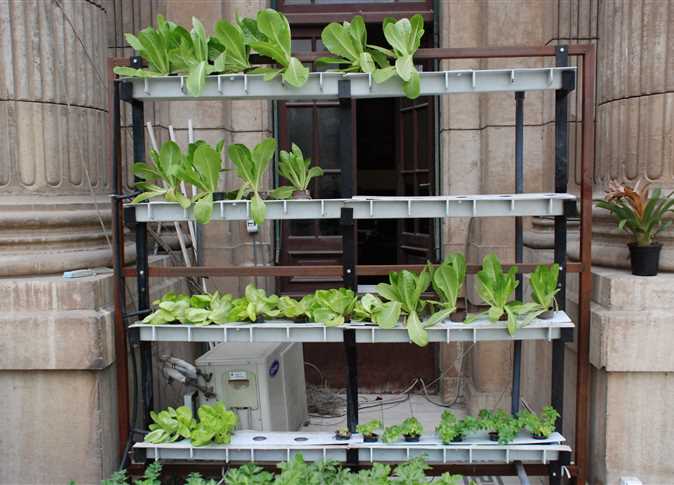 Edited translation from Al-Masry Al-Youm