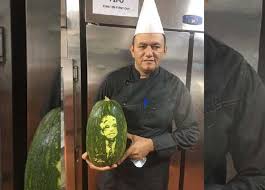 Egyptian Chef Khaled Abdel-Fattah, residing in the Kingdom of Saudi Arabia, mourned the late veteran journalist Wael el-Ebrashi, who died after a long illness, of coronavirus.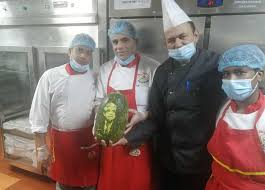 Al-Masry Al-Youm received a photo collection from Abdel-Fattah, to bid farewell by carving Ebrashi's face on a watermelon.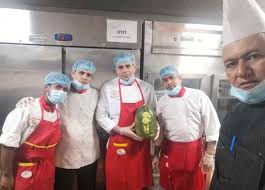 Abdel-Fattah pointed out that this is a love message to late media host from him and all the workers in Saudi Arabia, who were severely saddened after receiving the news of Ebrashi's death.