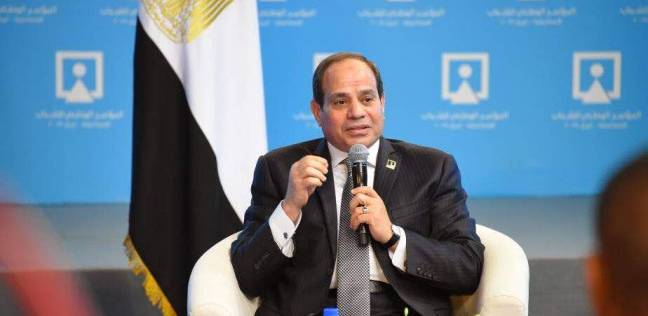 Political party members and forces will gather, Sunday, in a popular conference to launch the "Maa'k men Agl Misr" campaign (translation: with you for the sake of Egypt), to support President Abd al-Fattah al-Sisi during the upcoming presidential elections.
The conference, which will be held at Abd al-Aziz Hegazi Hall at the Egyptian Cultural Forum, is a forum in which to pledge campaign support to President Sisi and the challenges facing the Egyptian State, coordinator of "Maa'k men Agl Misr" campaign, Ahmed Abd al-Haadi,  said in a statement Monday.
The campaign will continue its woks after the presidential elections end in 2018, to confirm its role in supporting the Egyptian internal front, Abd al-Hadi explained, asserting that the campaign will act as the voice of the Egyptian people and submit solutions for the problems that face them to the presidency.
Abd al-Hadi also announced that the political parties and forces will use their platforms to spread the campaign across the Egyptian villages, adding that the campaign's members are open for all political and social forces as long as they agree with the groups message.
Several political parties will be participating in the conference including president of 'Shabab misr' party and coordinator of "Maa'k men Agl Misr" campaign, Ahmed Abd al-Haadi, president of 'Heqoq al-Insan wa al-Moatana' party, Counselor Gamal al-Touhami, president of 'Homma misr' party, Major General Medhat al-Hadat, president of Arab Party for Justice and Equality, Ali Freij, president of 'Ahrar' party, Yasser Ramdan, president of People's Democratic Party, Khalid Fouda, president of 'al-Muajha' party, Mohammed Zakria, president of  'Umma' party, Khalid al-Atafi, president of 'al-Ghad al-Masri al-Gaded' party, Jihan Sharif, President of  'al-estiqlal al-Masri' party, Al-Sayed Al-Adali.
Edited Translation from Al-Masry Al-Youm