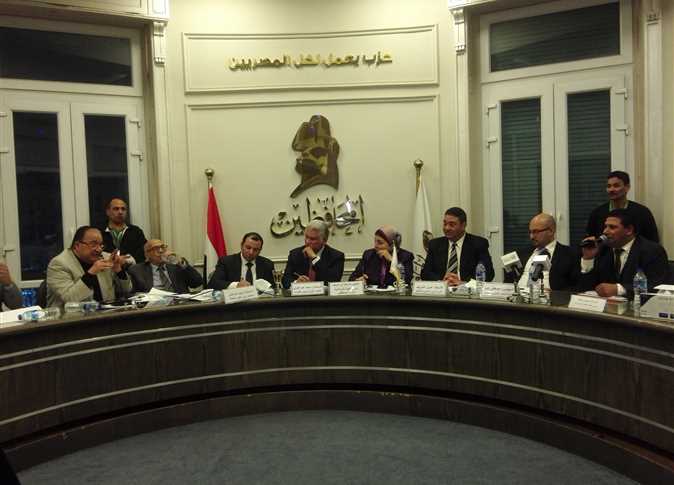 Egyptian politicians and party leaders stressed the need to exercise political action and activate political parties, with the end goal of appointing "political ministers"  instead of technocratic ones, as they can better withstand public pressure and take on the burdens of their ministry.
They said that the current criteria for selecting ministers lacks the comprehensive vision needed for ministerial portfolios. The problem lies in the absence of a clear vision with the constitution, they added, which coincides with the diminishing representation of parties within the parliament.
These remarks came during a seminar organized by the Conservative Party on Monday, discussing political ministers and the future of a partisan government.
They said that the political equation in Egypt is based on the fact that politicians had a big chance after the January 25 Revolution, which only resulted in the re-emergence of the Muslim Brotherhood as a political power at a time of weakness and division of political parties.
Former Minister of Manpower Ahmed al-Borai said that a political minister cannot be separate from technical aspects, and so they must be familiar with all technical information regarding the ministerial portfolio in charge, especially as political work is not done separate from the group.
He explained that the while governments of former Prime Ministers Essam Sharaf and Hazem al-Beblawi included political ministers, but their ideas did not come to light as they worked alone.
The Chairman of the Conservative Party Akmal Kortam stressed the importance of the seminar in revealing what Egypt really needs: a technocratic minister or a political minister, the latter of which is required to exercise political and party work.
"A political minister is always best, because they have the wisdom and the ability to make a decision, to choose what is most appropriate and best in all respects, which comes contrary to the technocrat ministers who care only about technical aspects," Kortam said.
The head of the Egyptian Social Democratic Party, Farid Zahran, said that politics faces many challenges, such as how political workers are not coming from a partisan background because the government and its institutions do not allow parties to practice political work, but instead work to marginalize them.
The deputy Chairman of the Reform and Development Party Alaa Abdel-Nabi said that the basis of partisan work is to encourage youth into politics.
Edited translation from Al-Masry Al-Youm