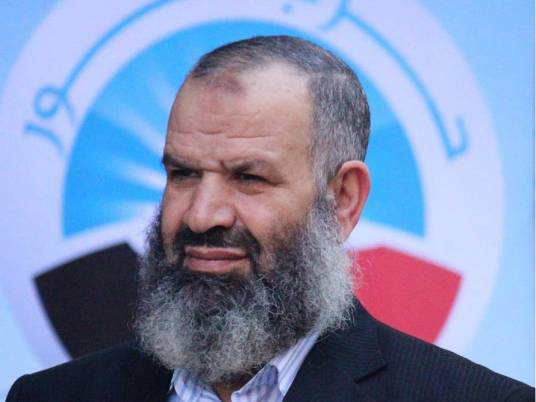 The Interim Presidency's constitutional adviser said that the newly-approved law on presidential elections is "final," stressing that "there is no going back on its articles."
In a phone-in with Tahrir satellite channel on Saturday, Saleh said that immunizing decisions by the presidential elections commission comes as a result of the country's current circumstances, adding that challenges to the election results could delay the announcement for up to 195 days.
He said such a delay would be at odds with the Constitution, which stipulates that parliament polls should be held within six months following the approval of the Constitution.
Saleh urged opponents of the article to "realize the need to fulfill constitutional requirements on time."
A number of politicians have rejected a provision in the newly-approved presidential elections law which bars challenges against the results announced by the Presidential Elections Commission.
The Interim Presidency approved on Saturday the law regulating the upcoming presidential elections, which are yet to be scheduled following the ouster of former President Mohamed Morsy.
But a number of provisions have stirred controversy, especially the one maintaining the immunity of the electoral commission's decisions.
Emad Hamdy, spokesperson for the Popular Current, said the group is opposed in principle to the provision, adding that an alliance meeting will be held to discuss the law.
"(The law) was issued overnight and without any social debate or accord among the primary candidates for the next elections," Hamdy told state-run news agency MENA.
Group founder, Hamdeen Sabbahi, a 2012 presidential nominee, had declared his intentions on running in this year's elections.
Hamdy said it is necessary that the law ensures equal opportunities, otherwise, the whole process would be meaningless.
Islamist politicians have also voiced rejection of the stipulation.
ٍSalah Abdel Maaboud, a member of the supreme board at the Salafi-oriented Nour Party, said the Constitution bans the immunization of decisions made by administrative bodies and warned that the article might open the door for forgery claims.
Galal Morra, Nour Party secretary, said the article will make it difficult to overlook human errors made during the electoral process and called for tasking a specific body with correcting such errors.
Alaa Abul Nasr, secretary general of the Jama'a al-Islamiya-linked Construction and Development Party, said all Islamist groups, including those at the Muslim Brotherhood-led National Alliance to Support legitimacy, are against the article.
He added that Islamists neither acknowledge the law nor those who passed it as they lack legitimacy.
Edited translation from Al-Masry Al-Youm and MENA