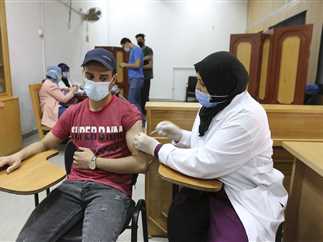 The number of Covid-19 infections in Egypt has been very low recently; however, the WHO has not yet declared the pandemic is over, Presidential Adviser for Health Affairs Mohamed Tag Eddin said.
Speaking to ETC satellite TV channel on Monday evening 5/12/2022, Tag Eddin warned of active respiratory viruses during winter, noting that chest disease hospital nationwide offer treatment and testing services, as well as the flu and Covid-19 vaccines.
He indicated that due to similar clinical manifestations, it is difficult most of the time to tell apart Covid-19 from other viruses, urging all citizens to abide by all precautionary measures.
All the medicines related the coronavirus treatment protocols are available at hospitals, which provide these services to citizens free of charge, Tag Eddin said.
He also urged all parents to ensure that their children between 12-18 years of age get two regular shots of the Covid-19 vaccine to protect them against the virus and avoid dangerous complications in case of catching the virus