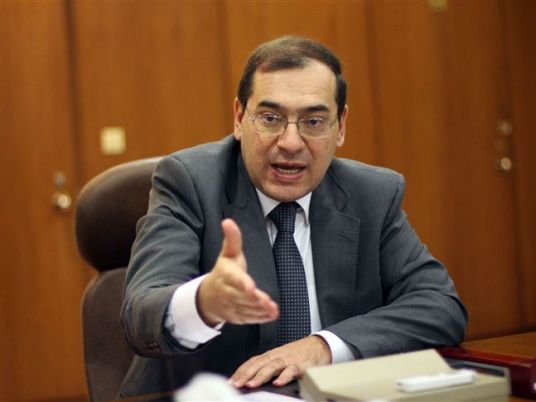 South Valley, a construction company in Egypt, will launch next month a project to deliver natural gas to homes in cities across Upper Egypt, according to an announcement from South Valley head Mohamed Abdel Azim during the company's general assembly.
South Valley is also implementing the second phase of a similar project to collect geophysical data in the Red Sea, in preparation for delivering natural gas to houses in the area as well. 
Abdel Azim said that the first stage of the Upper Egypt project will target an area of 114,000 square kilometers.
He added that the company aims, during the next financial year, to continue developing gas production fields, aiming to increase production by 17 percent, at a daily average of more than 27,500 barrels.
Abdel Azim said that the plan to deliver natural gas to houses in Upper Egypt aims to target 180,000 homes during the next financial year in the Governorates of Fayoum, Beni Suef, Minya, Assiut, Sohag, Luxor, Qena and Aswan.
Meanwhile, the positive results of the first global bid for oil and gas exploration in the Red Sea has encouraged the Petroleum Ministry to proceed with its plans to attract more major international companies to Egypt for research and exploration in promising new regions, according to Egypt's Petroleum Minister Tarek al-Mulla.
He added that major international companies that used to invest in Egypt have returned to invest in the Red Sea region.
Mulla asked the South Valley Company to quickly complete the necessary steps to implement new projects to deliver natural gas to houses in the Red Sea and Upper Egypt areas.
Earlier in February, Egypt signed a contract for the construction of a mazut hydrocracking complex in Assiut, the largest oil refining project to be implemented in Upper Egypt, with investment totaling US$ 2.5 billion.
The contract was signed in the presence of Petroleum and Mineral Resources Minister Tarek al-Mulla by Mohamed Badr Eddin, President of Assiut National Oil Processing Company (ANOPC), and representatives from Enppi and Italy's Techinp Fmc Engineering, according to a statement by the Petroleum Ministry on February 14. 
The project hopes to maximize the utilization of state resources by taking advantage of the latest hydrocracking technology to refine mazut, a low-value product, and transform it into petroleum products of a higher value.
The project aims to contribute to covering the needs of Upper Egypt in terms of petroleum products, which the project's organizers say should reduce the volume of petroleum imports to the country.
Egypt's Saad Eldin Petroleum Gases Company has also begun implementing the first phase of a LE 150 million government plan to transfer natural gas across the country using tankers instead of pipelines, which it says should give remote areas not on the national pipeline network access to gas.
In January, Israel began exporting natural gas to Egypt from its largest offshore gas field, Leviathan, as part of a December agreement, a move that a report from Reuters argues is part of Egypt's efforts to become regional energy hub, amid new natural gas discoveries, especially in the Mediterranean.
The discovery of the Mediterranean field of Zohr by Italy's Eni in 2015 also led to an increase in investment in Egypt's energy sector.
Around 58 percent of Egypt's gas production comes from the Mediterranean, while 20 percent comes from the Western Desert, another 20 percent from the Nile Delta region, and two percent from the Gulf of Suez and Sinai peninsula, according to EGAS, as reported by Reuters.
Edited translation from Al-Masry Al-Youm
Image: Egypt's Petroleum Minister Tarek al-Mulla