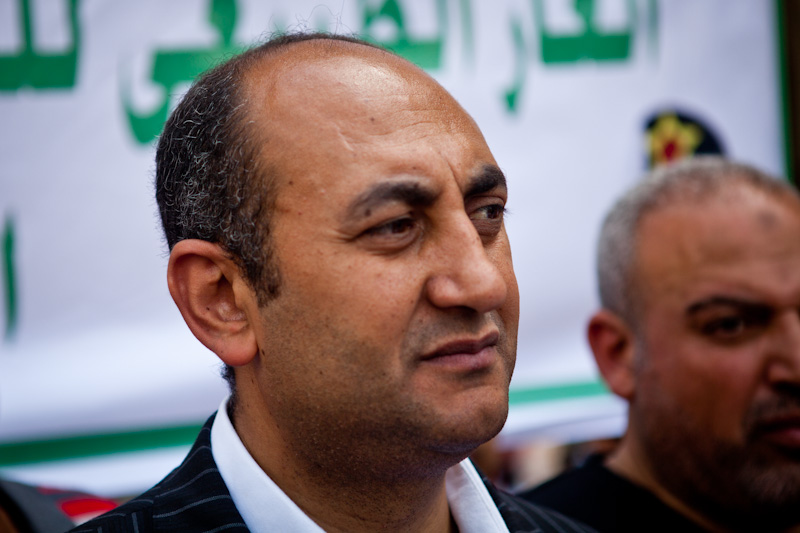 The Dokki prosecution affiliated to the Giza governorate decided on Sunday to summon former presidential candidate and prominent lawyer Khalid Ali to undergo investigations over charges of establishing a political party without getting the authorities' approval.
According to a local media outlet, the prosecution's summon order was released in response to a notification introduced by lawyer Samir Sabry against Ali, who is currently in Italy and will return on Tuesday.
The introduced notification stipulated that Ali established the 'Bread and Freedom' political party without getting any prior permission from the authorities; moreover the notification said that the party was currently practicing all political activities, from releasing statements to running events.
In response to the summon order released by the prosecution, the Bread and Freedom party released a statement t through which the party asserted that the notification dates back to January.
It further noted that the prosecution 's summon order against Ali is considered part of a fierce campaign launched by the current political regime against all of the party's members and others who are affiliated with the January 25 revolution.
Prior to the above statement, the party released consecutive social media posts and statements on a regular basis, that document arrest operations conducted by the authorities against people affiliated with it.
Khalid Ali is a prominent lawyer who ran as a presidential candidate in the 2012 elections that followed the 25 Jan revolution in 2011; moreover Ali has adopted a strongly opposing stance to the maritime demarcation deal signed between the Egyptian government and its Saudi counterpart.
The 2016 maritime demarcation deal between both countries stipulated that Egypt would transfer sovereignty over the Red Sea islands of Tiran and Sanafir to Saudi Arabia; however, Ali initiated and won lawsuits against the deal, managing to get verdicts from Egypt's high-ranking courts that confirmed in this way Egypt's sovereignty over the two islands.