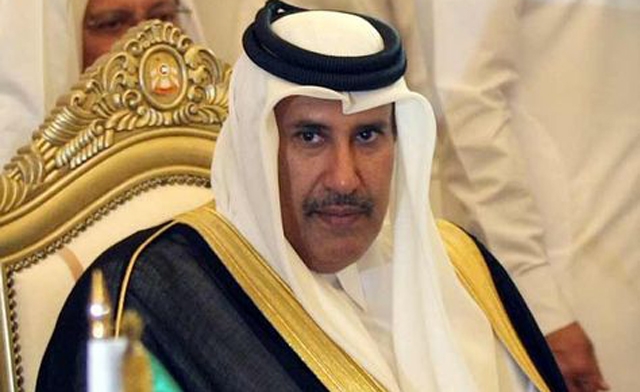 Qatar has provided Egypt with US$5 billion in financial aid, including a $1 billion grant, Qatar's Prime Minister Hamad bin Jassim al-Thani said in a press conference in Cairo Tuesday attended by Egyptian Prime Minister Hesham Qandil.
Jassim said that the total amount has now been deposited in Egypt's Central Bank.
In August, Qatar said it was going to deposit $2 billion at the Central Bank, to be sent in four batches of $500 million in a bid to support Egypt's state budget.
Jassim said Tuesday that his country has also provided the Central Bank with an additional $1 billion grant on two batches.
The Egyptian pound has lost more than 4 percent of its value to the US dollar since December, leading the Central Bank to adopt a new mechanism for the sale of foreign currency that aims to curb the erosion of international reserves.
Jassim's current visit to Cairo is an official one seeking to reinforce cooperation between both states, Egyptian-Qatari Business Council Chairman Muharram Hilal, said Tuesday.
President Mohamed Morsy also met the Qatari premier Tuesday afternoon, alongside Qandil.
The Qatari leader, according to Egypt's state-run news agency MENA, is discussing with Qandil means to reinforce economic, commercial and investment relations between both countries.
"The Egyptian side on the business council will meet with al-Thani in Qatar on 16 January to agree on projects in Egypt in which Qatar desires to invest," Hilal said
The Qatari Prime Minister has not brought businessmen on his trip in order to maintain the governmental nature of his visit, he added.
"The Qatari side will spend one month reviewing investments offered to it. Projects selected will be announced during a later meeting in Cairo," he said.
Edited translation from MENA